Read our Copyright Notice click here
For publication dates click here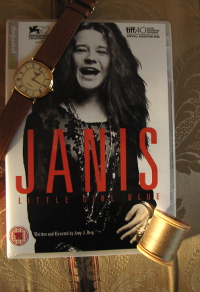 Little Girl Blue threads through time [1] with different interpretations, like Stars Fell on Alabama.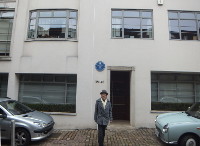 Outside Dusty Springfield's house on Boxing Day
Joplin's Piece of My Heart is the same song as Take Another Little Piece of My Heart which Dusty Springfield recorded, too. Springfield's I Only Want To Be With You is one of the quintessential tracks of Britain in the sixties and so hard to transpose in time and place though Shelby Lynne records it well.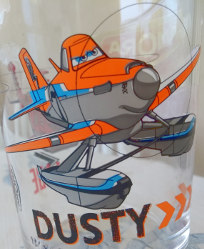 Springfield's Only A Little Lovin' was recorded in America, however, and Lynne excels in making a modern reference version of it, known for its sound quality and interpretation. All three singers are really good at producing emotional connection.
*****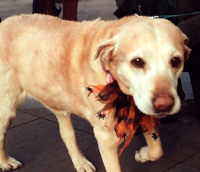 Halloween Dogs
Good Dog Ale


So Easter is upon us and it looks like, in Britain, we will eventually get an animal welfare bill.

No doubt innovative, widely sourced ideas on the ethical treatment of animals will be welcome.

I have a handle on racehorses but not dogs and other animals.








STARS FELL ON ALABAMA

Reviewed by ANDRE BEAUMONT


The artificial intelligence of YouTube and Spotify seems to know what I have been writing about here and feed me related videos and tracks, within minutes in the former case.

YouTube directly targets what you want to see whilst Spotify tries to lead you astray by extending the range of music you listen to, or so it seems.

I listen to a fair amount of classic country music so it was no surprise to find Tara Nevins' folk-rock Stars Fell on Alabama in Spotify's feed of music that keeps on trying to push you out of a genre.

Except I liked this one a lot and came back to it.

Then I twigged - Stars Fell on Alabama is the jazz standard from 1934 and has been recorded by numerous artists.

Tara Nevins' fiddle playing and vocal delivery makes her version almost threatening rather than the sugary, romantic sound of some other recordings and I like that - it acquires some of the grittiness and realism of country music. The timbre of her voice in this song and the pace helps this along.

Exploring a little I found that Tara Nevins is known only for this track on this side of the pond - she is a performer at, and organizer of, American festivals.

For Stars Fell on Alabama there is the atmospheric 1934 Jack Teagarden/Benny Goodman version.

There is the Renee Olstead solo and the Ella Fitzgerald/Louis Armstrong duet.

Instrumental only versions include those by Harry Connick, Jr, Stan Getz, Toots Thielemans and John Coltrane.

Tara Nevins' track is a real innovation and a worthy addition to the canon of interpretations of this song.

Like Janis Joplin's Summertime, the emotions conjured are different from those intended by the original songwriter. (Joplin did not irrevocably change everyone's songs. Whilst Kris Kristofferson's Sunday Morning Coming Down was unquestionably better sung by him than by anyone else, Janis Joplin's unstressed delivery of Me and Bobby McGee keeps close enough to the original in musical and emotional terms for it to be, probably, the reference version for a female interpretation. Watch the biopic, Janis Little Girl Blue, for Kristofferson's delighted reaction.)

I would take Tara Nevins' version ahead of the Vera Lynn and Frank Sinatra ones, for all their relative polish.






___________________________________________________________________________

Making Tracks

Emmylou Harris' Red Dirt Girl makes an allusion to stars falling on Alabama in the lyrics.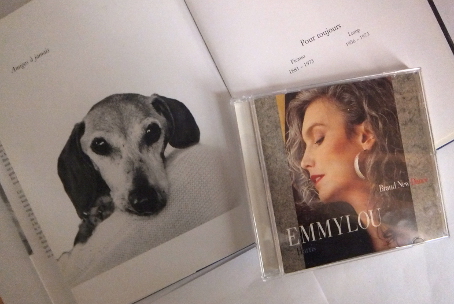 Her dog, Bella, is immortalised in her song, Big Black Dog, just as Picasso's dog, Lump, is in a book of photographs of the two together by David Douglas Duncan, PICASSO & LUMP Une histoire d'amour.

It closes with this inscription:

Amigos à toujours

Pour toujours

Picasso
1881-1973

Lump
1956-1973


That would be the end of the picture but Kris Kristofferson can be heard as the voice of a dog, Gabriel, in the 2017 film, Best Friend From Heaven.


*****

June 2018

David Douglas Duncan died earlier this month at the age of 102. At the Picasso Museum in Antibes there is a Picasso line painted collage, which also appears on the cover of Boris Friedewald's book, Picasso's Animals, for which Duncan wrote a foreword, of a owl with the eyes cut out to show what would appear to be Picasso's eyes, photographed by Duncan, staring out and is signed:
pour
Duncan
Picasso

So the compliment in this painting was returned in the inscription in PICASSO & LUMP and, indeed, they were all three amigos à toujours as Duncan, not knowing him, knocked on his door in 1956 and remained friends with him till his death in 1973, the same lifespan as Lump.


*****

December 2019
We've heard of the Tennessee Flat Top Box and now there's a Tennessee Big Black Dog. Must be another song coming along. There's always another big black dog for adoption, even if it's chocolate: [2]. It'll be raining cats and dogs soon....

....Roxy. [3]

*****

Great new signed artwork from Soundwave Art on Emmylou's Facebook page.

Emmylou is a great girl; Picasso has competition.