Read our Copyright Notice click here
For publication dates click here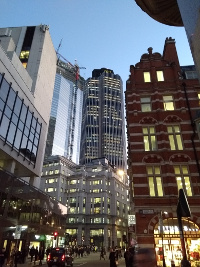 2019: At the other end of the scale, City law firms have an ever expanding expertise in international commercial arbitration and can handle disputes in the billiions



ARBITRATION AND THE PRESS

Reviewed by ANDRE BEAUMONT


1 May 2013

With county elections nearly upon us again it is interesting to observe how much political debate has opened up since before 2010 (though not particularly so at county level) when everything was discussed in a very narrow range. In this we are probably lucky in England to have the three main party leaders that we have but we should also not forget the role of a free press. The deal that was cooked up one night to regulate it lacks clarity of principle to the outside observer.

There is also some dissent in arbitral circles about the arbitration proposals. A regulator should not be heavily involved in an arbitration scheme beyond writing the rules. The better guide might be that a panel of arbitrators is provided from which the complainant and defendant each choose an arbitrator who selects a third (or something similar), with costs that may be awarded against the complainant being negligible but not non-existent. (The complainant would not pay a fee to access the scheme).

The main question would then be how to have the arbitration scheme recognized by the courts, if it had special features, e.g. as to damages, although the Arbitration Act 1996 would apply anyway. The second most important question would be how to get maximum publisher sign-up to the scheme. Judicial recognition would be better than political recognition.

Anything statutory or even endorsed by Royal Charter is best avoided.

Once the arbitrators were regularly making awards it would be a better discipline than regulation.

[I once wrote out a proposal, with the details of how it would operate, for a low-cost pan-European arbitration scheme, in a European Commission Study, for an area of commerce unrelated to media. Before that I advocated, in arbitral circles, the use of arbitration in sport - it is swift and can be low cost - and now the Court of Arbitration for Sport is widely used, beyond any early expectations, having been distanced from its founding body, the IOC, and without any legislation ever having been passed].