---
For publication dates click here
Read our Copyright Notice click here
---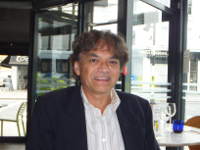 2016 Neoclassical building review:



NEOCLASSICISM IN THE NORTH : SWEDISH FURNITURE AND INTERIORS 1770 - 1850

Author : Hakan Groth. Photographs : Fritz von der Schulenberg. First published : Thames and Hudson, London, 1990.

Reviewed by ANDRE BEAUMONT

This beautifully presented book on Neoclassical interiors and furniture in Sweden has become the standard English language reference book on the subject. A French version has also been published.

There is little other accessible English language material on Swedish Neoclassical buildings. The book is well-written, easy to read and shows real scholarship; some of the grand houses it covers, being in private ownership and inaccessible to the public have not received this level of scrutiny or attention outside Sweden before.

It is a good book for the student to begin with to research a different area of Neoclassicism as it sets out facts in a meticulous manner without being judgmental. Its author, Hakan Groth, found that there was no reference work which people could refer to when enquiring about the Gustavian and Empire periods in Sweden. The book is therefore written to give a clear picture of 20 Neoclassical houses to those unfamiliar with Sweden. It has something of the flavour of an excellent guidebook, would serve well as one, and avoids drawing unnecessarily narrow conclusions from the facts which other authors, writing on English Neoclassical subjects, sometimes do.

The photographs, taken over two Julys to benefit from the summer light, indeed make wonderful use of light to show these interiors at their best. Considerable effort must have gone into obtaining them, as many of the houses are family homes. Most of the photographs contrive to give the hint of a lived-in look whilst excluding non-Neoclassical artefacts. It is not hard to imagine how the rooms might have been lived in. The photographer, Fritz von der Schulenburg, also, in Haga, discovered his favourite European house. It is easy to see why, with its Pompeian Grand Salon, its cosy and exquisite Divan Room, the open vista onto park and water of its Mirror Salon and the astonishing structures in the park.

It was Gustaf III's Trianon, a little playful in conception, and inspired by his visit to the Petit Trianon as Crown Prince before returning as King at the age of twenty-five in 1771.

Indeed, the story of this book and of Swedish Neoclassicism must start with Gustaf III. He returned to Sweden determined to introduce French Louis XVI Neoclassical ideas and work began on the first major Gustavian room in 1772, in the Royal palace in Stockholm. Gustaf III became the greatest patron and encourager of the arts that Sweden has had.

His enthusiasm for Neoclassicism sowed its seed in fertile ground as many of the leading architects and artists had spent years in France and Italy.

Gustaf III again visited Rome and Paris in 1783-84 and, on his return, a stricter form of Neoclassicism became prevelent, known as the Late Gustavian style, which lasted to about 1810, outliving him.

Gustaf III had also introduced the Court ritual of Louis XVI to Sweden, and turned himself into an absolute monarch at the expense of the aristocracy. This proved unpopular with them and he was assassinated in 1792. The Napoleonic wars proved disastrous for Sweden and his son, Gustaf IV Adolf, was deposed in 1809 by his uncle Carl XIII.

Carl XIII was a naval hero from Gustaf III's earlier wars against Russia. An interesting insight is given into his life and that of his wife, Queen Charlotte, in the chapter on Roserberg, his country retreat. Roserberg also contains the splendid Empire interior of his successor Carl XIV Johan's Bedroom.

Carl XIII was childless and in 1810, after some political intrigue in Sweden and, to a lesser extent in France, Jean-Baptiste Bernadotte, one of Napoleon's marshals in his revolutionary army, and a man of exceptional leadership qualities, was elected Crown Prince.

This election remains an extraordinary event. In modern times few people born commoners have been invited or elected to be the ruler of a country not that of their birth. Bernadotte and Napoleon had both started their careers as soldiers. Bernadotte's wife's sister was married to Napoleon's brother, Joseph. This in itself was quite remarkable: two sisters who were commoners destined to become royal, especially as it was not through Napoleon's patronage that Bernadotte became Sweden's Crown Prince. A fortune teller had also told the Empress Josephine, in her youth, that she would one day wear a crown.

Bernadotte became immensely popular in Sweden and succeeded as Carl XIV Johan in 1818. With his arrival from France 18l0 came the Empire style which lasted until around 1830. His only private house in Sweden, Rosendal, with its varied spaces and finishes is intriguing to architects and the book contains excellent photographs of the Birch Vestibule, Staircase, Lantern Room and King's Red Salon.

After the absolutism of Gustav III, Carl XIV Johan and Queen Desiree introduced a refreshingly bourgeois touch to Sweden. Overlapping with the Empire style is a bourgeois variant, well known as the Biedermeier style. It is probably most striking when finding expression in birchwood furniture and its elegance and simplicity is at the roots of much later Swedish design.

Nor should it be overlooked, in this book about furniture as well as interiors, that the impact of many of the beautiful houses lies, more so perhaps than in English Neoclassical interiors, in the quality and fitness for purpose of the furniture. Hylinge, an admiral's house, with Gustavian, late Gustavian and Biedermeier pieces is a case in point.

At the end of the book the author usefully provides an illustrated catalogue of period furniture, Royal family trees, and summaries for the leading architects, artists and craftsmen. Many of the important artistic figures of time in Sweden turn up again and again working on different projects.

Of particular distinction amongst architects are Adelcrantz, Desprez, Palmstedt and Rehn. Of furniture makers, Haupt and Llung. The sculptor, Sergel. For the design or decoration of interiors, Limnell, Jean-Baptiste Masreliez, and most important of all, his brother Louis Masreliez.

It has been suggested that there is a certain insecurity in Sweden about their Neoclassicism. This book, I would contend, shows that to be little justified.

Certainly, the most significant developments in the Neoclassical movement took place in France and Britain. Also, France and Italy were the main exporters of ideas whilst Sweden was largely only a receiver of ideas. Yet that Neoclassicism did not have its source in Sweden is no reflection on the extent of its influence on Swedish culture in the late eighteenth century and on until about 1830.

Royal enthusiasm for Louis XVI and Empire influences ensured that Neoclassical ideals permeated throughout fashionable society and found expression in a breadth of buildings of high quality.

There was no such similar Royal patronage in Britain. Political power had already passed to the aristocracy and gentry. In Sweden, Neoclassicism was patron-dominated, in England artist-dominated. Robert Adam drove forward the development of a unique thread of Neoclassical ideas for over 30 years. Sweden had no similarly dominant architect.

Nor is there a single room that demonstrates the tour de force with architectural elements, materials, movement and manipulation of all surfaces that Robert Adam achieves, for example, in the Anteroom at Syon Park.

Yet Adam and his entourage of artists apart, the breadth of competence in Neoclassical design and execution was greater in Sweden from the late 18th century onwards than it was in Britain.

In a book where so many high quality decorative schemes are found, the reader must eventually fall back on choosing favourites.

Members of the Royal family were the most conspicuous patrons. Of their homes, those where Princess Sophia Albertina had a say in the decoration, Tullgarn and her palace in Stockholm, have some lighter domestic touches. The Divan Room, at the palace looks a cosy delight.

Similarly, Prince Frederik Adolf's Apartment in the Royal Palace in Stockholm, early Gustavian in style and used for visiting heads of state, looks an enticing suite to stay in. Palmstedt makes a successful use of mirror glass reflecting the splendours of Ionian white and gold in the Royal theatre fitted into a tower at Gripsholm.

It is in the private houses, though, that some of the best glimpses of Swedish society of the time are found, because considerations of ambition and financial resources come into play.

Baroness Liljencrantz's Bedroom and Dressing Room at Sturehof have a delightful simplicity; the planning at Gunnebo is ambitious, especially so as it is a palace built in timber with Palladian overtones for a merchant of English descent, John Hall the Elder. The Salon at Bernshammar, decorated by Limnell, incorporates in its panels depicting classical gods and goddesses references to the products of the owner, an ennobled hammer-mill proprietor - anchors, sythes, rakes and oars - betraying a sound pride in the source of his wealth that contrasts with the distancing from trade found in other countries. Hogsjorgard, too, is interesting for the high quality Biedermeier interiors in contains.

This is an intelligently written reference book and opens up wider vistas. There cannot be more than a few score people in Britain who have visited more than a few of these buildings. British visitors to Neoclassical monuments in Paris, on the other hand, run to hundreds of thousands. The delicacy of touch sometimes recalls English Neoclassicism, the Gustavian and Empire styles recall France. We need not neglect a contribution to the Neoclassical repertory because it is found in the frozen North.