Read our Copyright Notice click here
For publication dates click here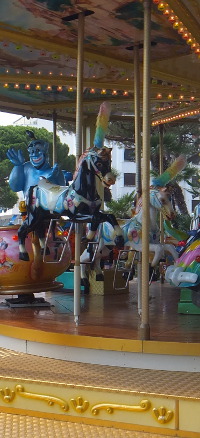 It's not a unicorn, we're captive on a carousel of time [5] : the listening public seems to be taking to Maybe They're Just Really Good Friends just as new album, Carousel, is released.
*****
25 November 2018
Can't return but you can't say when.... ....gone for ever for too long.
Even newer is Gone Forever, Again

I like this one.
---


1 February 2019

There was a biopic of her mother so who's going to play Liza Minelli? Got to be able to sing. [6]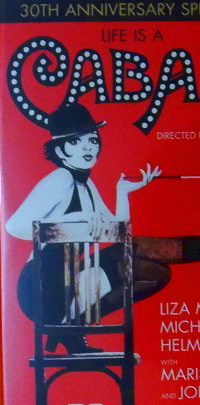 ---



CARSON MCHONE

Reviewed by ANDRE BEAUMONT


Country music is not like organ music where you may consider yourself geographically limited to where you heard it live because your most likely inexpensive sound system will be incapable of reproducing the 32 Hz or even 16 Hz of the longest pipes let alone the ethereal nature of complex sound reflections in Gothic or Romanesque churches.

Organ music is not exactly transferable to a stadium either.

Good pedal steel guitar [1] you can listen to on anything.

I do not bother about what country music stations play or the specialist press writes as I encounter neither, though not agin either.

Streaming has altered everything. If the algorithm gets it to you only once you have heard it, and you can work out for yourself who an emerging artist is, and if you are listening to country music from Europe that is the best way.

Of those who have been in the country music space and have emerged in the past few years, I find Ashley Monroe and Aaron Lee Tasjan probably the most accomplished. I am not surprised though that, say, Jason Isbell [2] is a much bigger name. These days, he consistently sounds like country even without steel. Monroe's latest album is a little less country and Tasjan declines being called country though his early work could be said to have been an inspired development of it. Who wants to be pigeonholed if you have the talent to range wide?

So there is always space for someone to be real country as others vacate the territory.

Carson McHone fits the bill.

She writes about the trials of ordinary life like real country. She has the sound, the voice that is sufficient and copious pedal steel or fiddle in most of the 18 tracks that have arrived on Spotify so far.

For sure the early song structures might have been simple, the sound honed for small live venues, but the lyrics are witty and have the twists of someone who understands words, and the voice, lyrics and music are always going somewhere which is essential in country music.

The way her voice travels between notes is all her own.

Of the early singles you might listen to, Mr Caine and Pale Blues are a calling card. They present her sound and her themes, if you need the card scribbled in shorthand.

Then coming back to your door with her first album, Goodluck Man, definitely worth listening to are Maybe They're Just Really Good Friends, Dram Shop Girl and Ain't You Lucky (I Love Being Lonely), the first two of which were served up to me by Spotify without me knowing of her.

Of her two singles released in 2018, Sad is her best track to date and it has steel. The other, Don't You Think I Feel It Too, is her new Nashville sound, as opposed to her native Texas. It is more polished and all the McHone elements are there but I like it less. Sad I want to hear more than once because it is going somewhere within the song and also has a proper story.

It is early days and Nashville is a bigger musical culture. As Gentle With My Mind might suggest she is a thoughtful musician committed to her art and as such is bound to pick up a lot from Nashville and that will change her music.

Yet she should not forget that, with the exception that she has not proved she can sing other people's songs, she already has all the required elements to be a country singer.

'A jukebox plays all the wrong songs' but they aren't hers.

[It turns out Don't You Think I Feel It Too is not her song. So she has proved she can sing other people's songs but Sad's lyrics are a lot better. She has not moved to Nashville, though she has spent time there, but perhaps she should, like Cam ].


___________________________________________________________________________


4 December 2018

Without doubt Worldreviews has been the first publication in Britain to recognize fully the talent of Carson McHone [4]. Whatever the subject we are always a more influential critical source than meets the eye because that is the way we intend it.

So Carousel will return and we can say when.

It will be released in Britain and Europe on 25 January 2019. Carson McHone has signed for a record album called Loose Music.

She will tour in Britain at ten venues between 29 January - 10 February 2019 beginning in London and finishing in Aberdeen. (Where fellow Texan country singer and songwriter, Rodney Crowell, ended up if Glasgow Girl is anything to go by. Now that's what we need: country music songs about Britain).

___________________________________________________________________________