Read our Copyright Notice click here
For publication dates click here
---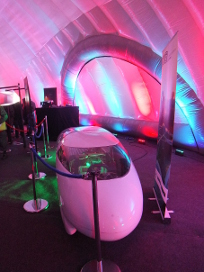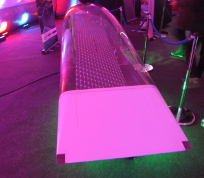 Eco Racing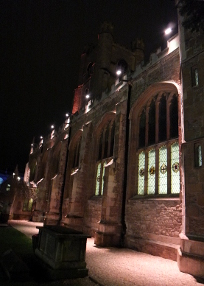 University church, Great St Mary's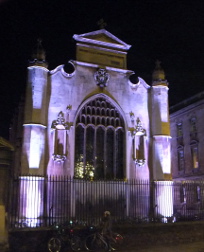 Peterhouse chapel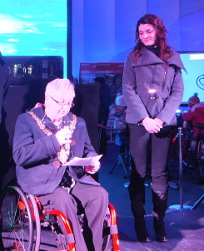 The Mayor with Director and Curator, Alessandra Caggiano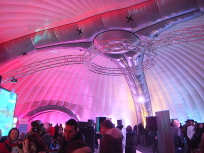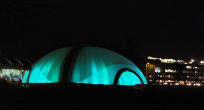 Launch venue on Parker's Piece



e-LUMINATE FESTIVAL 2015

Reviewed by ANDRE BEAUMONT


I'm known for being an advocate of using LiFi as a means of communicating to and between driverless cars - when, of course, we eventually get both LiFi and driverless cars.

LiFi operates by modulating the output of LED lights at high frequency to transmit data. We will not get LiFi for some years but we do have plenty of LEDs around including many on the roads in the headlamps and tail lights of cars.

If you were ever an enthusiast for son et lumière in the 20th century, you end up spoilt for choice in seeing buildings illuminated these days with LEDs.

Cambridge is on its third e-Luminate Festival, that runs in February, and here are a few early images from the launch two days ago (11 February 2015). e-Luminate patrols the boundary between arts and technology so is well suited to an innovative city. It certainly casts the City of Cambridge in a new light.


Cambridge University Eco Racing's solar powered vehicle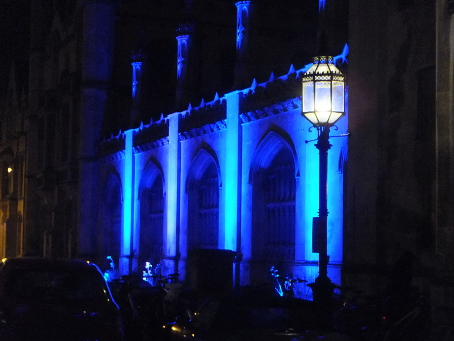 Cambridge Blue - King's College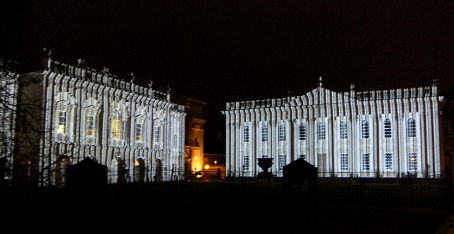 Old Schools and Senate House gone stripey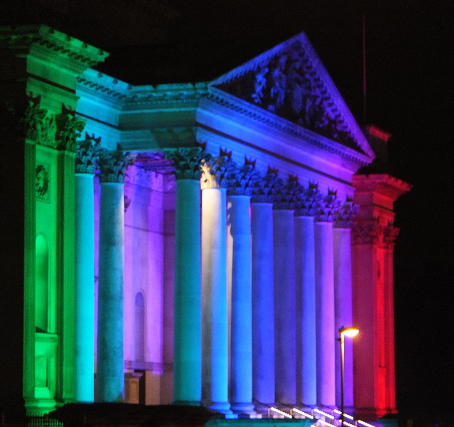 Not quite Ionian white and gold - Corinthian Fitzwilliam Museum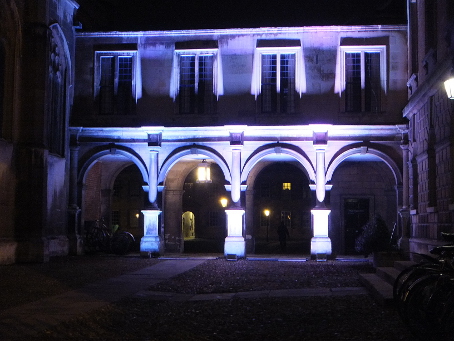 Peterhouse blue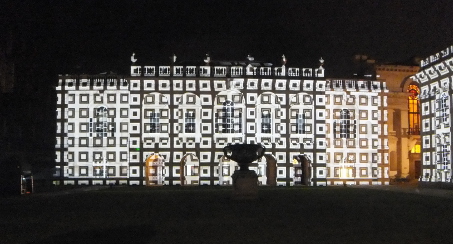 Old Schools four days later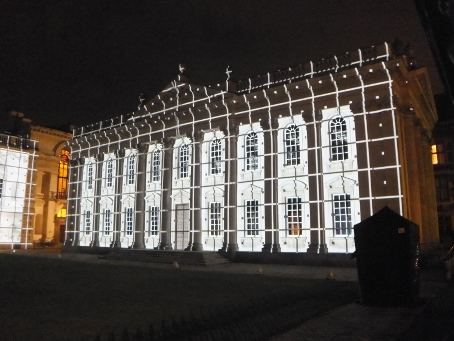 Senate House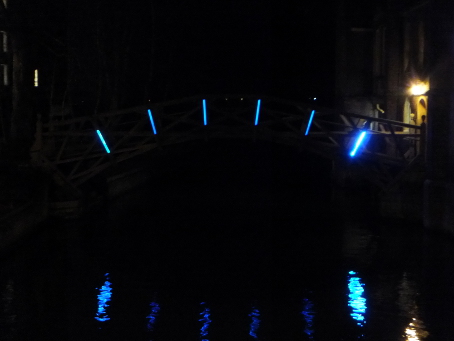 Painting with light at Queens' - turning the Cam blue