Read our Copyright Notice click here
For publication dates click here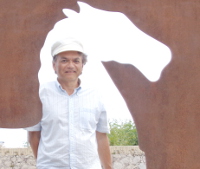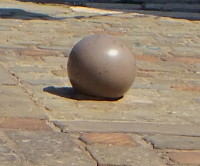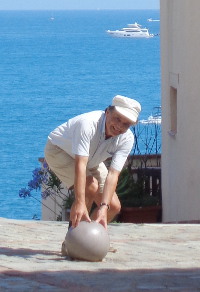 ANIMARE
Davide Rivalta's Animare.
'A Ciel Ouvert' sculpture exhibition 2017.
Reviewed by ANDRE BEAUMONT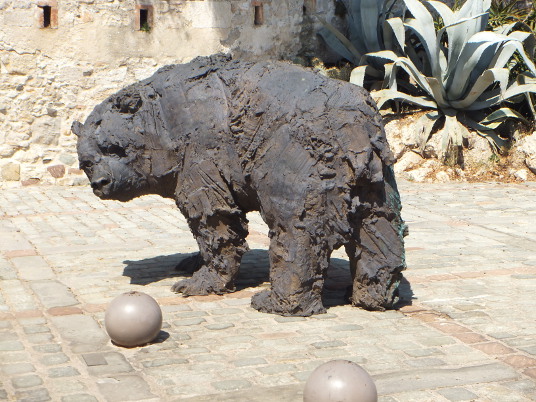 Playing boules against the carnivore is never easy. Could so easily end badly.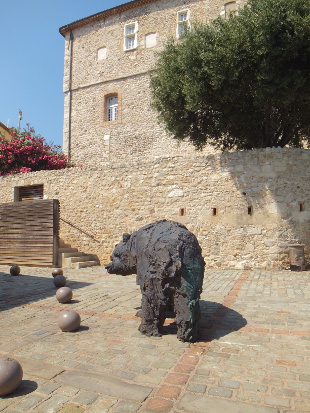 This one knows what he is doing.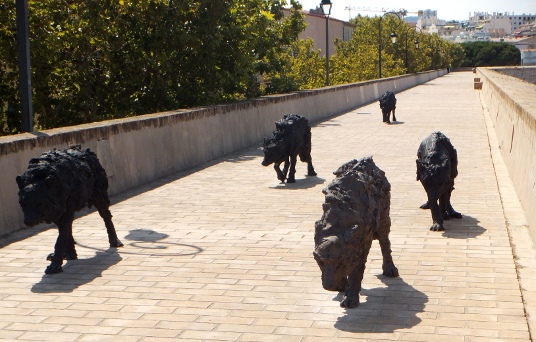 Now the bear family is turning up to watch. Could get rowdy.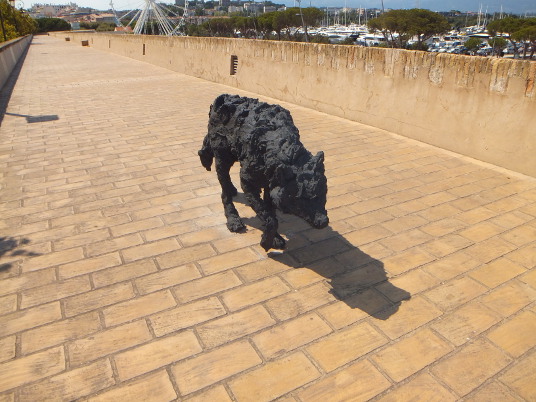 They look underfed. Not much wild salmon round here, I suppose. Must be on holiday.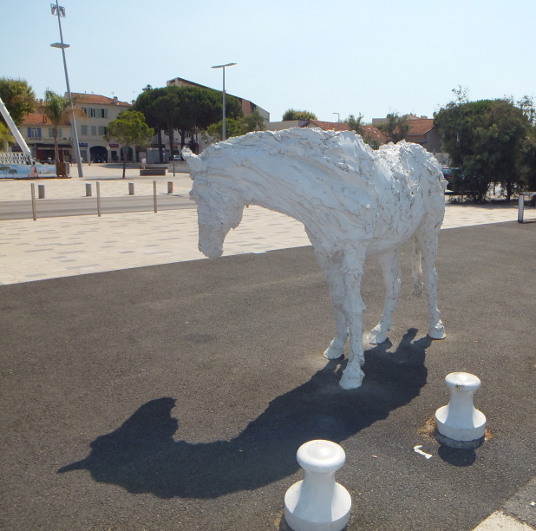 Need some help from the natural opposition, fleet of hoof. A white charger would come in useful but this one looks more interested in his image rights before the game than on helping out.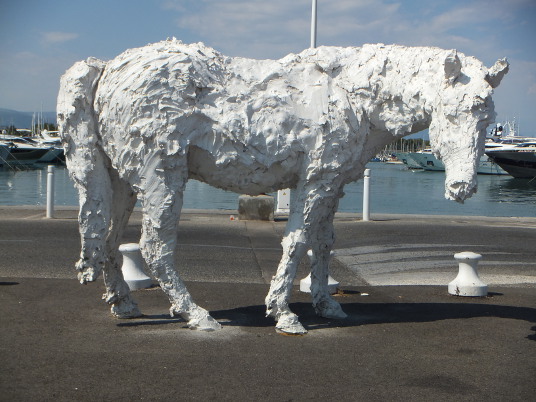 That's better. All rights reserved. Kit deal with the saddle maker next. Which one is Mr Abramovitch's yacht, by the way? Could do with a transfer to west London.




Won't want to get injured before the transfer. How about a buffalo instead?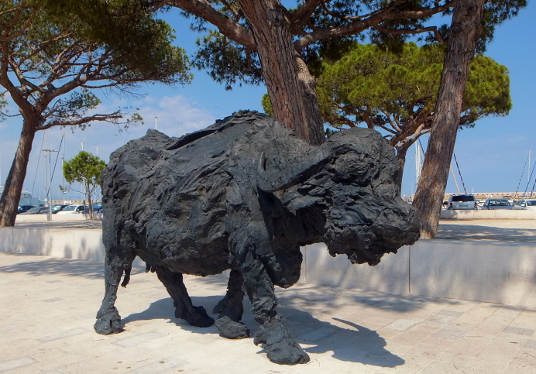 Okay, if you both play, I'll negotiate image rights for you both!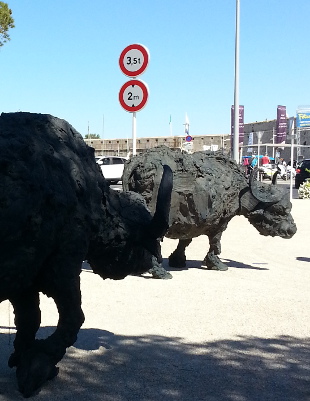 At 2 metres long and 3.5 tonnes apiece I wouldn't mess with them.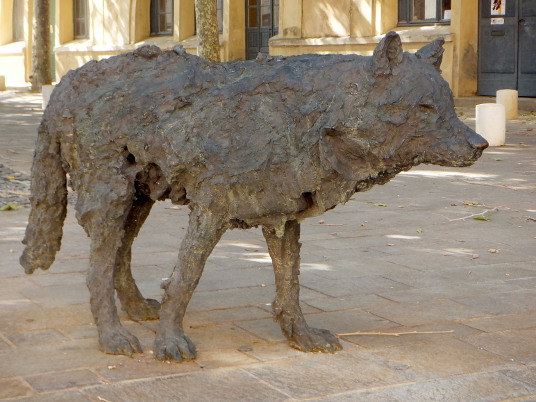 Even if you play for the wolves.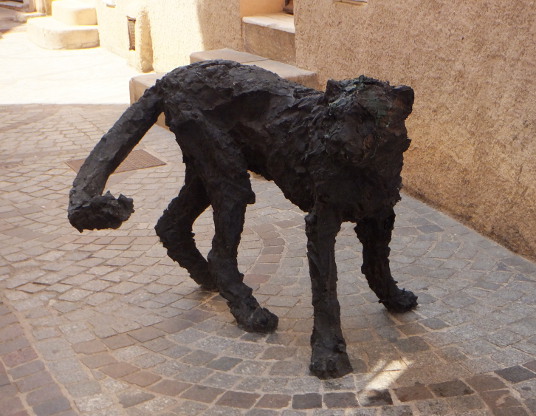 Leopard! Now that would give bear a run for the money. If only....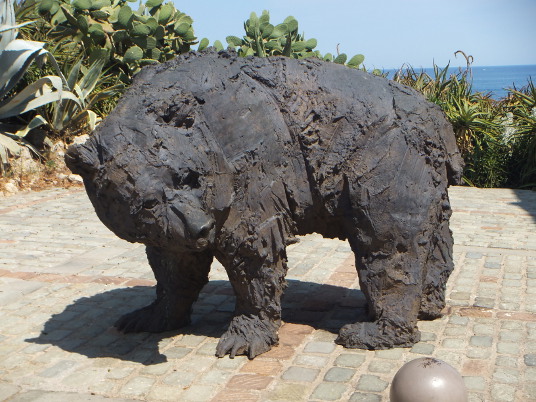 'No!' says bear, getting prickly whilst leaning back to think about it. Leopard playing rights are owned by carnivore, a transfer is not possible and tailspin is underhand, apparently. Undepaw is not and that is how you should bowl unless you have hands or hooves or trotters or something else.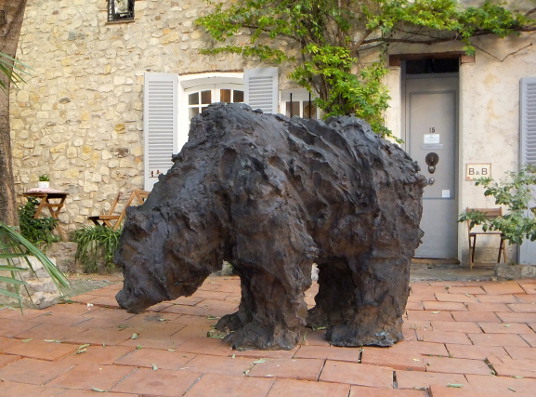 So that's where mummy bear is. Thoughtlessly left behind at the B&B.

Sounds familiar - who'd leave a nice bear like her behind?

I hope she doesn't think the cubs want lunch.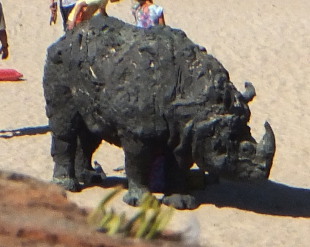 There's only one thing for it. It may be pre-season but get the star player off the beach.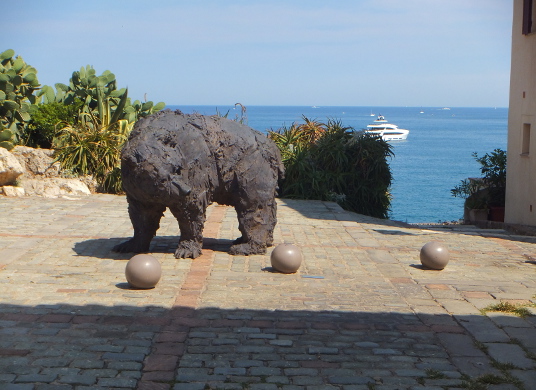 Bear has his eye on the ball and is winning so it's time to get sent off, sail away and leave it to rhino.

Lucky the referee is eagle eyed!