Read our Copyright Notice click here
For publication dates click here


SHORELINE OSTEND

Reviewed by ANDRE BEAUMONT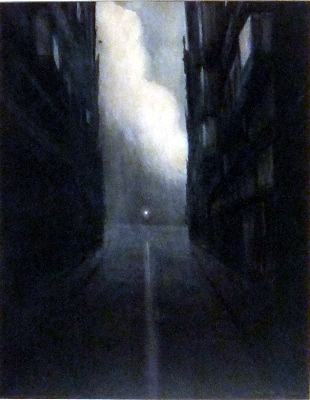 Léon Spilliaert, Hofstraat, 1908

Ostend has the most memorable of two mile shorelines facing the North Sea.

I arrived one September afternoon, tourists gone, and stayed for three days. Walking back a little uphill seaward, almost parallel to the Visserkai in the gathering gloom to find a restaurant it felt just like the painting above with a mild gale blowing up.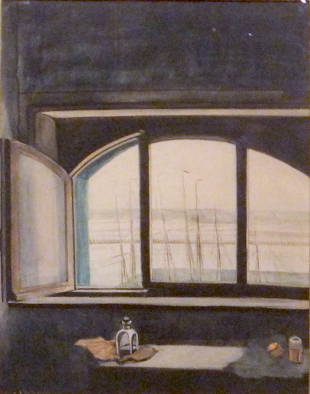 View from artist's studio on the Visserkai, 1908-09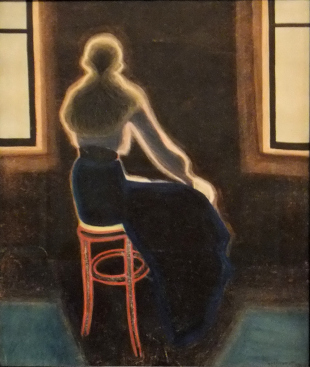 Woman on a stool, 1910

Although there is a lot else to Spilliaert that gives an education in his stripped down style linked to the literary Symbolists I came to the Royal Academy's Léon Spilliaert exhibition with one objective in mind - to see his art that so accurately recreates the emotions produced by that shoreline.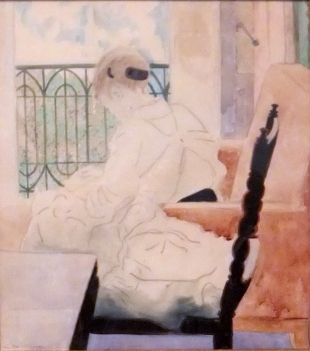 Spilliaert's wife, Rachel - Needlework, 1917

He was born, brought up, married and spent the greater part of his life in Ostend.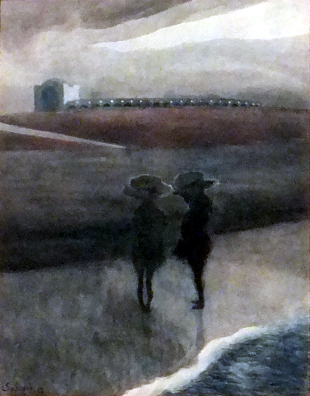 Girls on the beach, Royal Palace Hotel, 1908

The colour temperatures in the exhibition rooms varied so much even within rooms and there were so many reflections off exhibits that impromptu photography is not a reliable indicator of what was there but that is not the purpose of an exhibition so you really must go to see it to view the detail. It will be a rewarding visit as it is very fine in execution.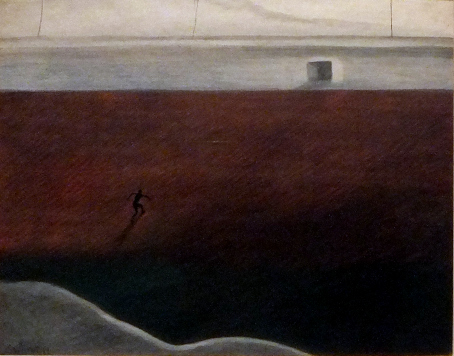 Returning from a swim, 1907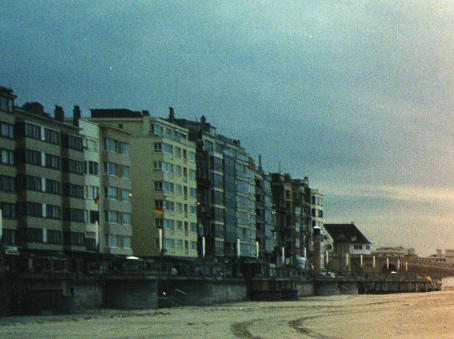 A century on, no more trees but imagine just the posts and no buildings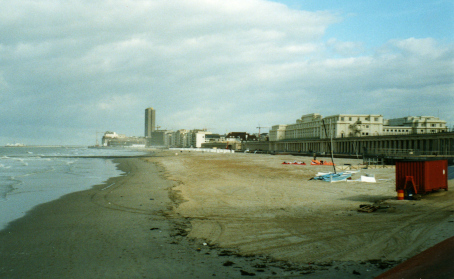 Neoclassical repetition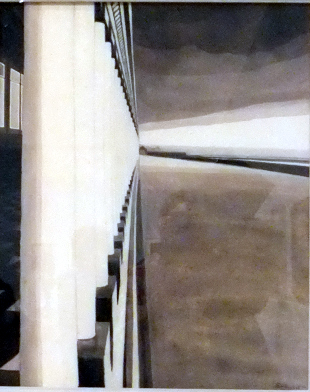 The Royal Galleries, 1908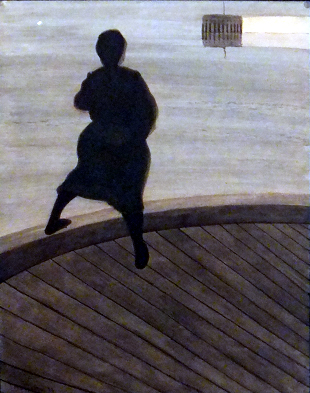 Fisherman's wife on a jetty, 1909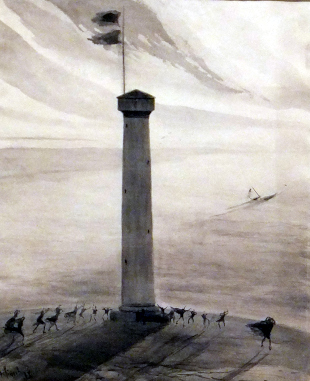 Storm at sea, 1908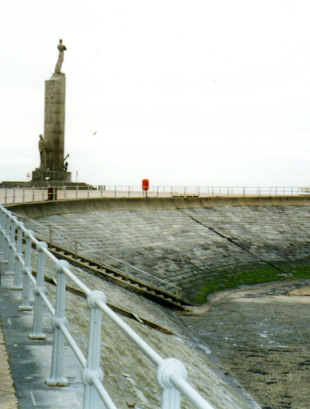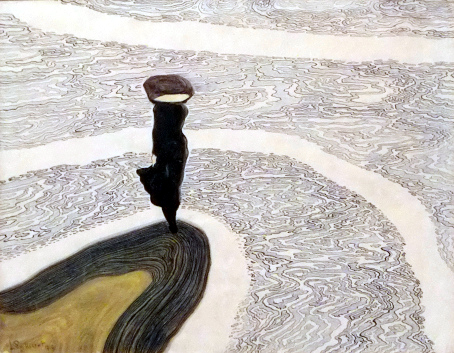 Woman on the shoreline, 1910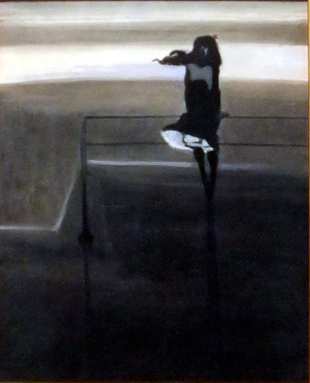 The gust of wind, 1904
Trophy in the wind