Read our Copyright Notice click here
For publication dates click here



PORTRAITS OF DOGS

Reviewed by ANDRE BEAUMONT


There has been for some years a nascent collection of fine dog portraits at the National Horse Racing Museum in Newmarket as part of the British Sporting Art Trust collection but specific high quality dog portraits are scattered in small numbers around British museums and amongst private owners and dog lovers.

This exhibition at the Wallace Collection, running in spring 2023, brings together some of the finest, a few of which get a snapshot below.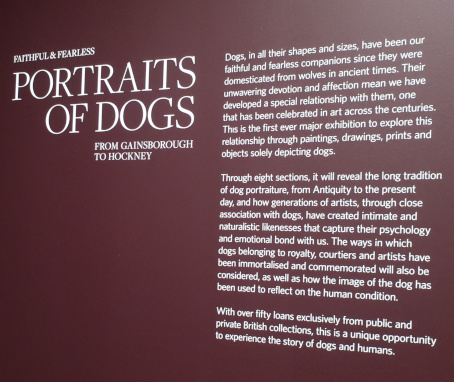 George Stubbs is best known for equine painitings but he also painted portraits of the dogs of aristocrats. Three of those are pictured below.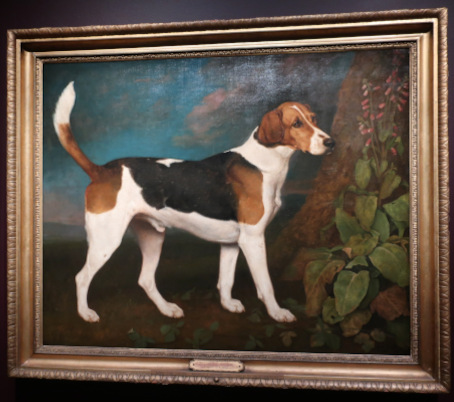 Ringwood, A Foxhound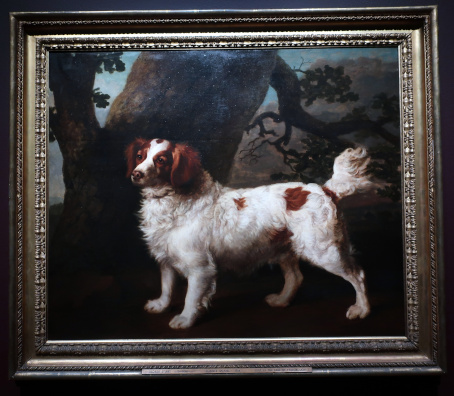 Clumber Spaniel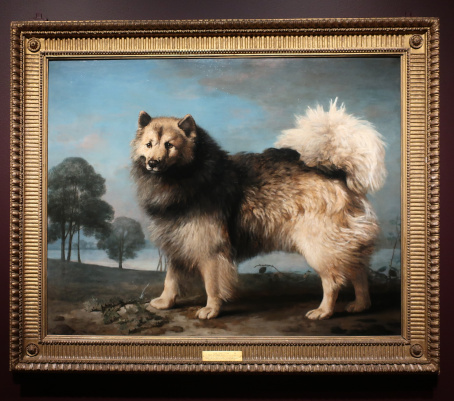 The Dog "Turk"


Landseer, much favoured by Queen Victoria, painted allegorical dogs.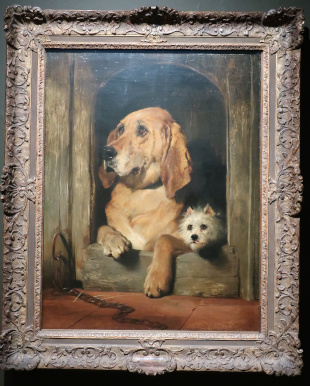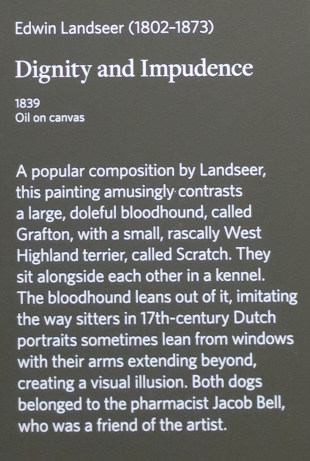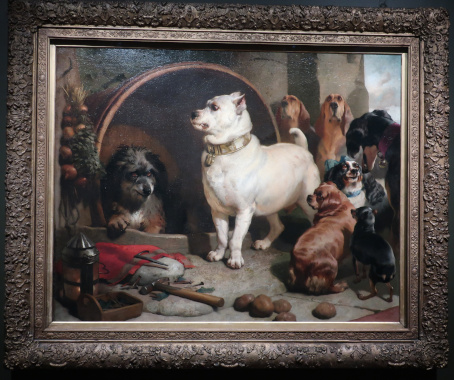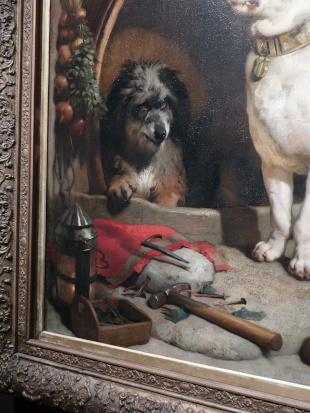 The dogs may be painted from life, the buildings from imagination, but this is high quality still life, too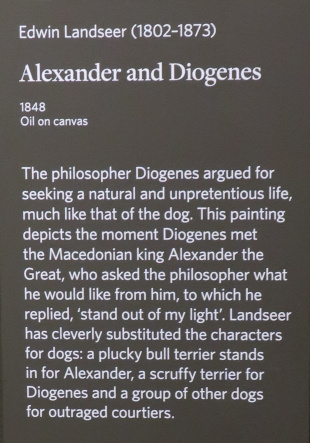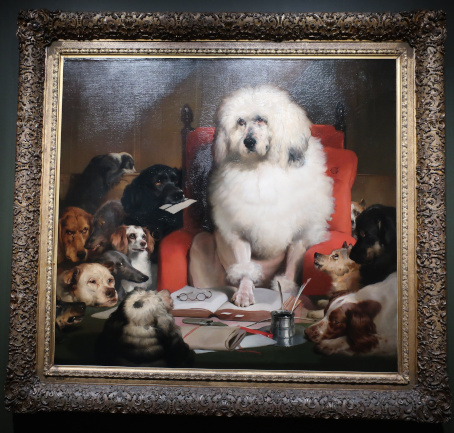 Laying Down the Law or Trial By Jury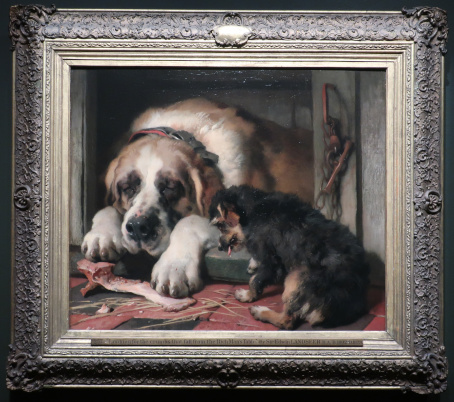 Looking for the crumbs that fall from the Rich Man's Table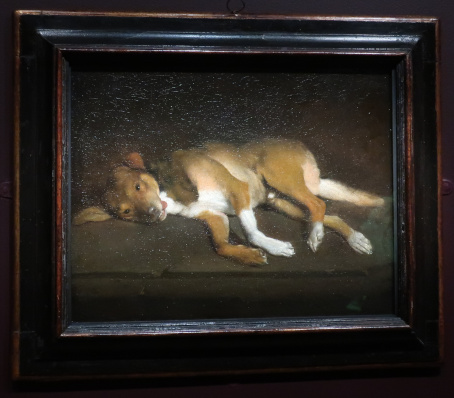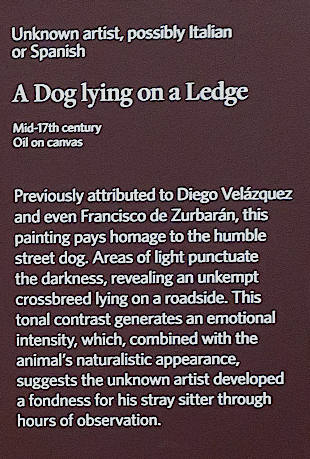 Thomas Gainsborough's own dogs also sit on a ledge and like all his family sitters they are impeccably groomed.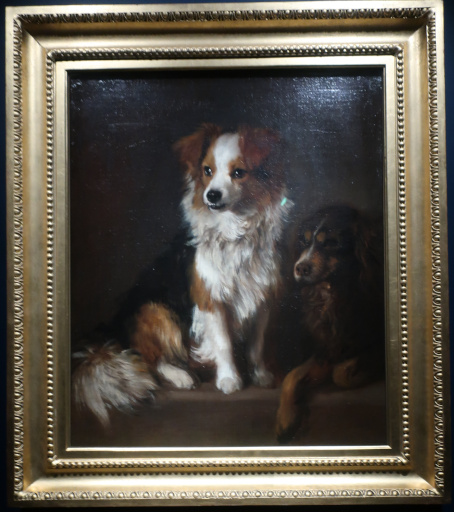 Tristram and Fox

Fanny, Eliza Soane's dog, became Sir John Soane's upon his wife's death and you can Bank on it that he also designed her tomb.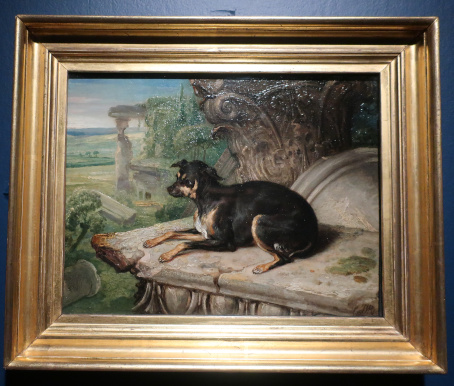 Fanny, by James Ward, at the centre of an imagined antique landscape

It is not much different from with humans - we like them for their ability to access our emotions, or their intelligence and poise, or the profusion of ideas they trigger .... but there are others now we are in the personalized world: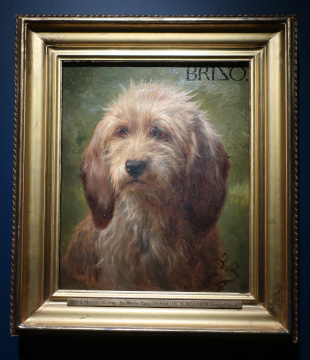 Brizo, a Shepherd's Dog by Rosa Bonheur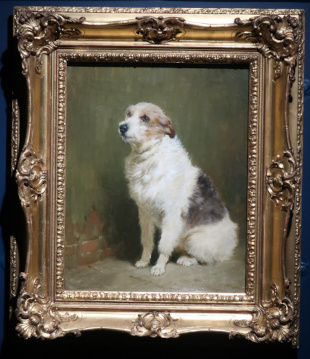 Pilu, a performing dog who could solve mathematical problems with his paws by John Charlton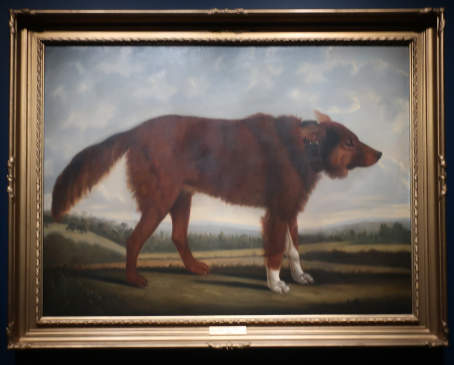 "Lyon" (the Wolf Dog), Lord Byron's Dog, by Clifton Tomson

Back to Landseer: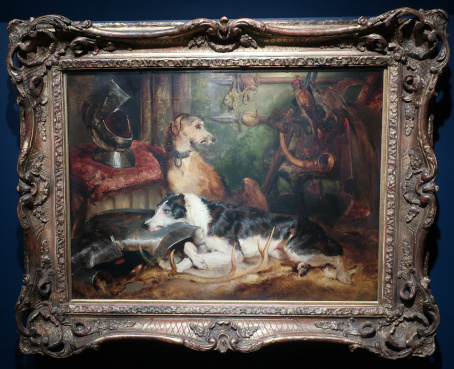 Walter Scott's dying dog at Abbotsford
A Saluki (Queen Victoria's favourite dog, Eos)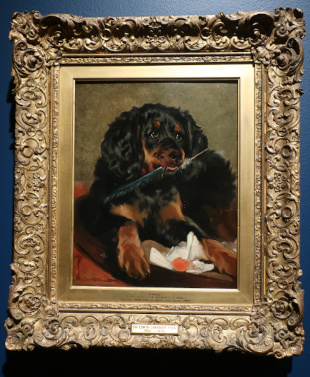 Queen Victoria's Spaniel, Wilco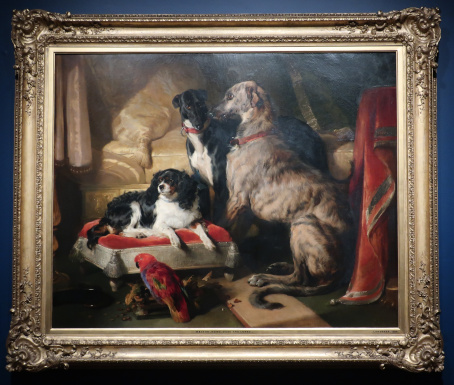 Queen Victoria's Dogs and the Parrot, Lory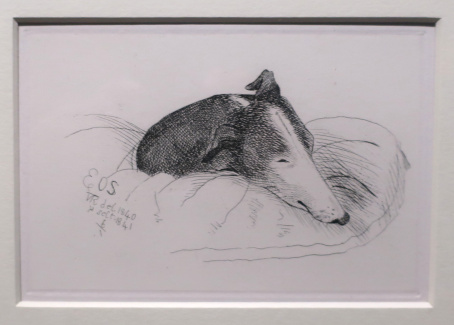 Queen Victoria's drawing of Eos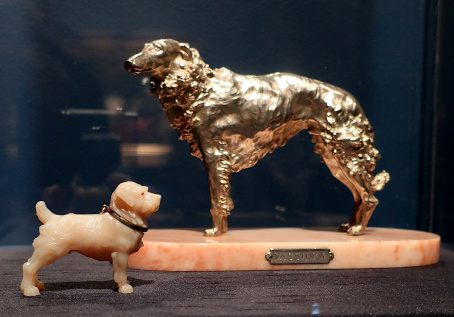 Caesar (left) and Vassilka, commissioned from the Fabergé works by Queen Victoria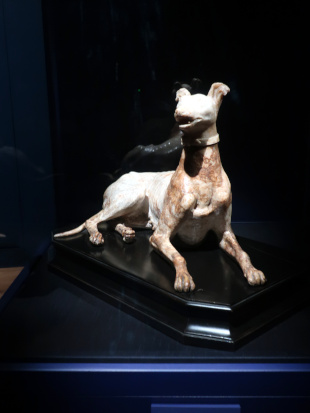 Alabaster greyhound attributed to Nicholas Stone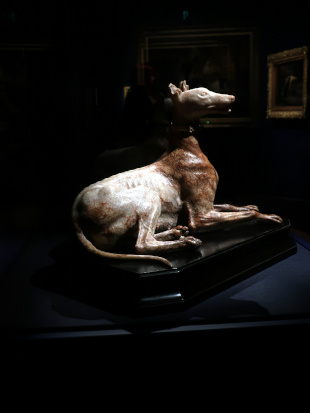 alternative view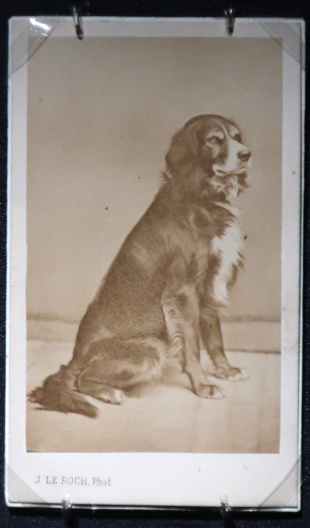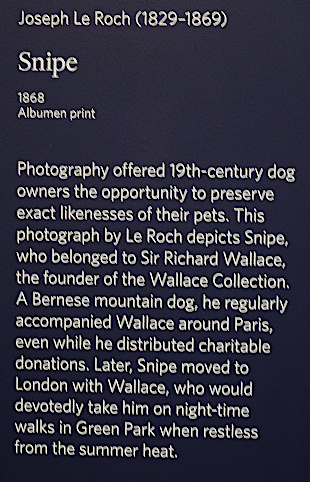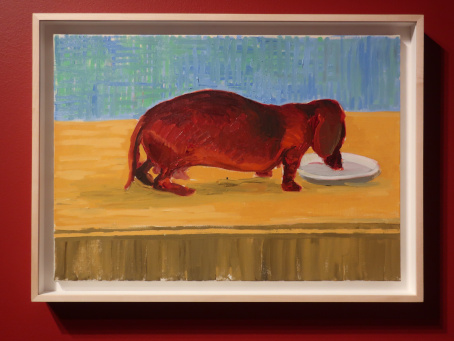 One of David Hockney's dogs

I appreciate the Wallace Collection's colour sense in display backgrounds after the mindless use of modern 'interior designer grey' in the destruction - not restoration - of historic houses that also display art.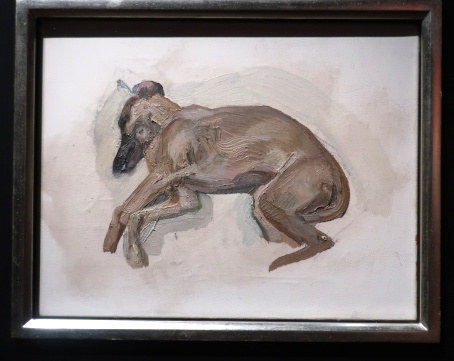 Pluto by Lucien Freud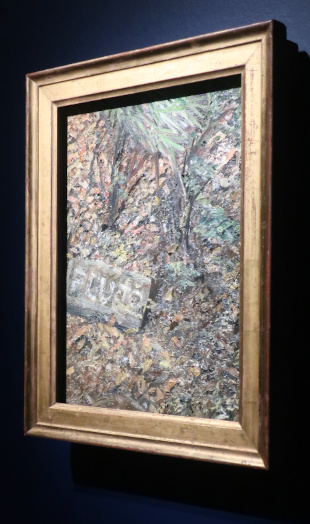 Pluto's Tomb - an extraordinary painting in emotion and execution when you get up close