Read our Copyright Notice click here
For publication dates click here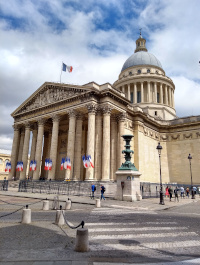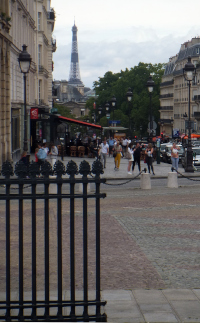 Looking from the Pantheon down rue Soufflot over the Luxembourg gardens to the Eiffel tower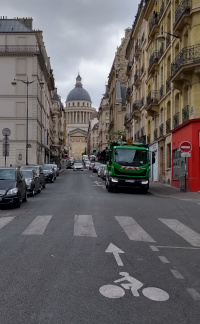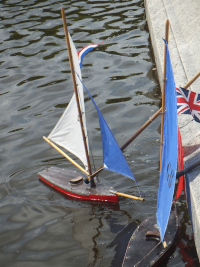 LE QUATORZE JUILLET 2020

Reviewed by ANDRE BEAUMONT


Christo died this year and I remember Jeanne-Claude coming once to tell the visual arts society at Cambridge how they executed their projects and how they chose them. You had to be careful not to suggest a site as she said they never did anything suggested to them. They had done the Pont Neuf by then but not the Serpentine.

Christo's project to wrap the Arc de Triomphe in April this year has been postponed twice, to September - October 2021, first following his death then again because of the Covid-19 pandemic, which was at a very low ebb point in Paris on the quatorze juillet, but fortuitously some statues in the Tuileries gardens were wrapped Christo style.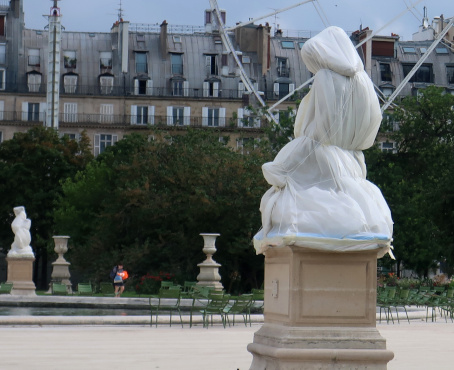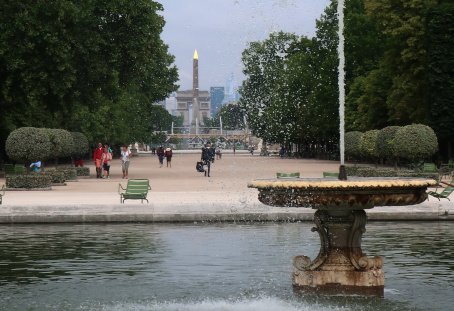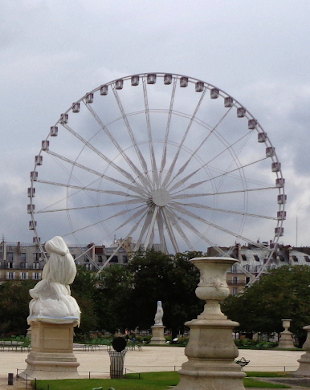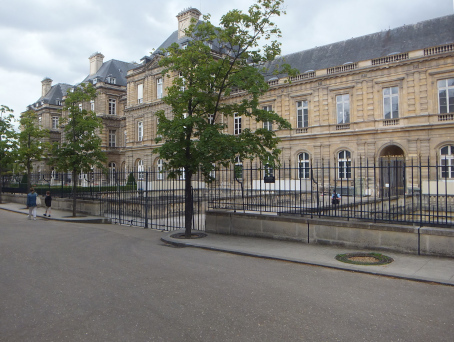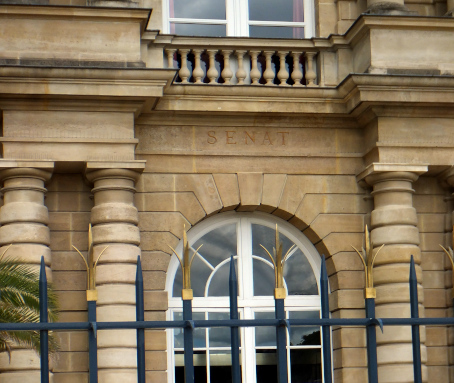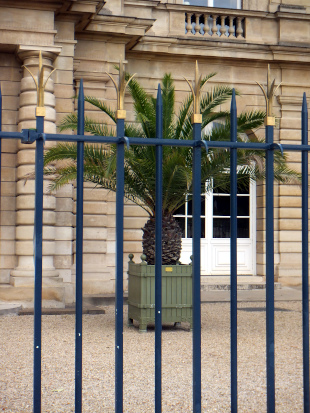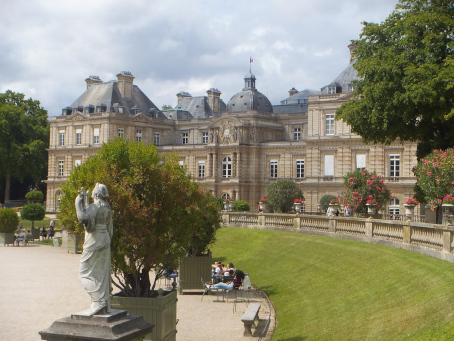 A visit to Paris on the quatorze juillet offered something I have not experienced in decades - a Paris with almost exclusively only Parisians around and in fête to boot. There were shades of Mr Lorry being in Paris during the French Revolution.

Not much though. There was no one with the covid cough, no scary breaches of social distancing and no guillotine in the Place du Carrousel.

Parisians were very happy, especially since it was a day when next to no one was working, and universally friendly and helpful.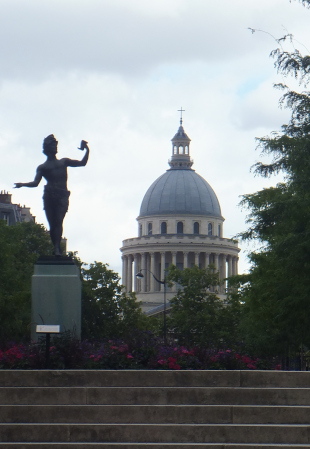 The Pantheon from the Senat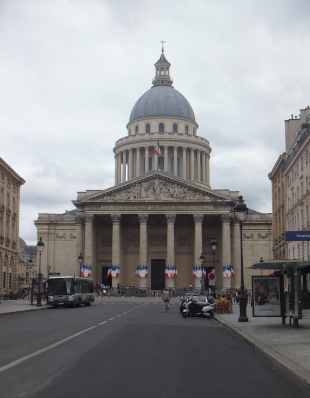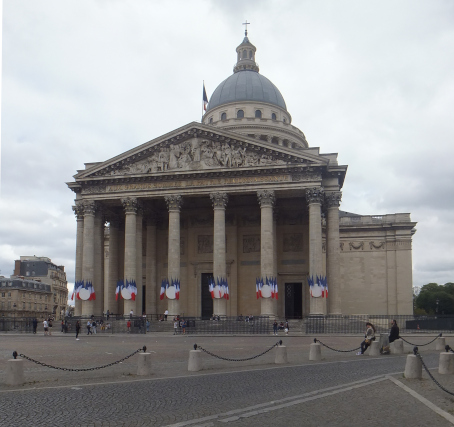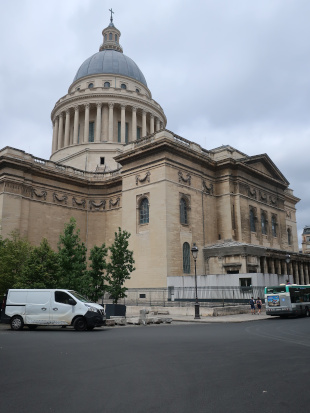 A lot of money has gone into the exterior of the Pantheon since I saw it last and its rigorous, neoclassical logic and austere splendour is made easier to read with improvements to its setting.

It owes something to St Paul's as does our Marble Arch to the Arc de Triomphe du Carrousel.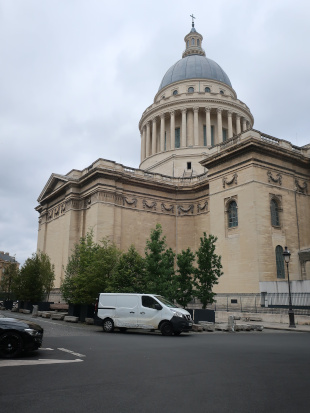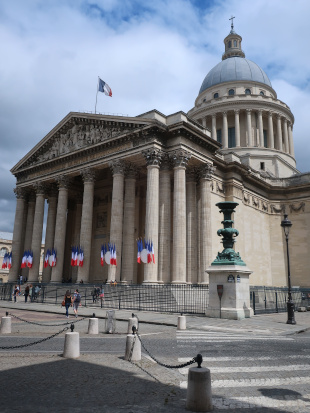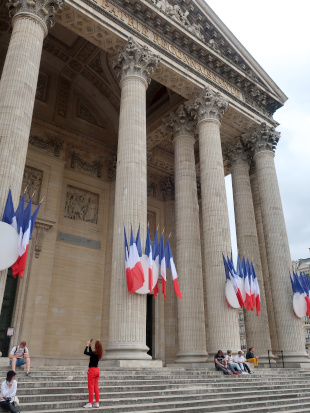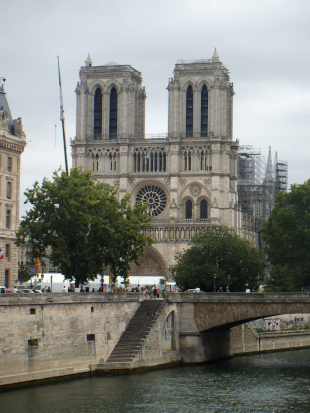 Last year's fire at Notre-Dame de Paris precludes entry but you can circle it on three sides. The organ survived the fire.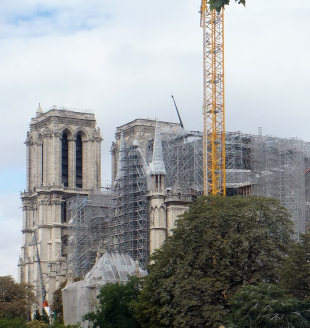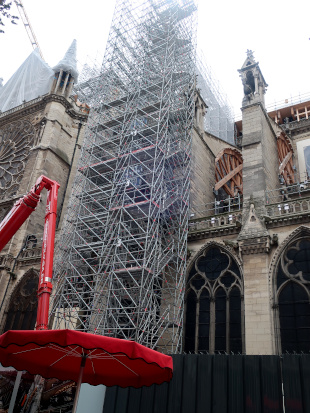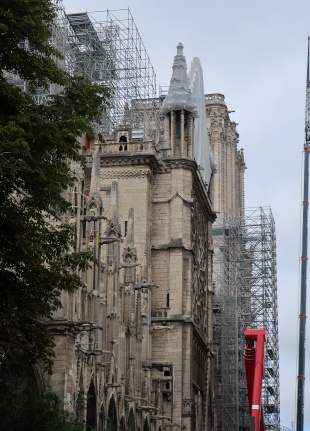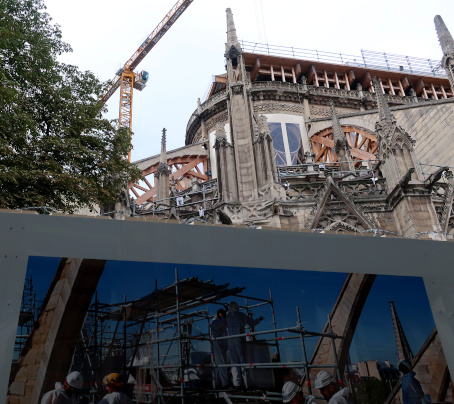 Quite a while ago the first task I was given at the British Standards Institution was to take charge of structural timber - the British and European standards and the Eurocode. It is not the business of the standardizer, architect or politician to be an expert in all the disciplines he has to survey but it does no harm to try and get close. The writing of the European timber standards were essentially a cooperation between the French timber standards organization, CSTB, and BSI and it is a little thrilling to see so much structural timber being used to temporarily hold up the structure of the cathedral. It looks like an impressive start has been made here.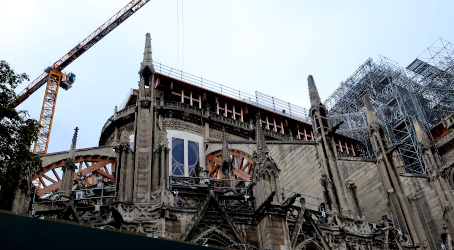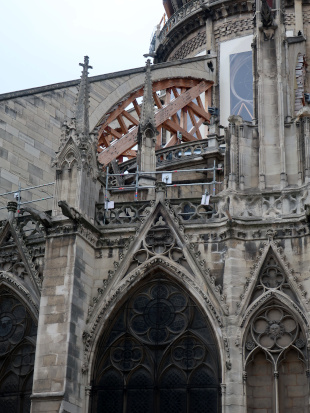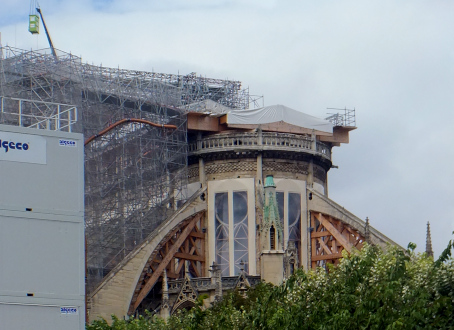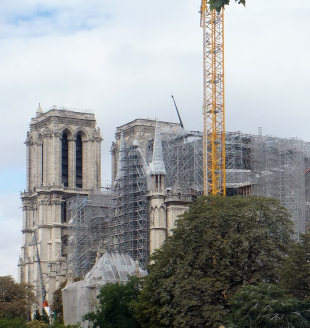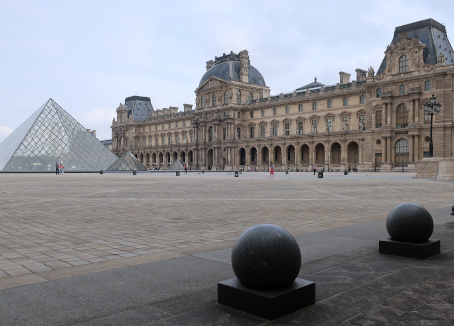 The Louvre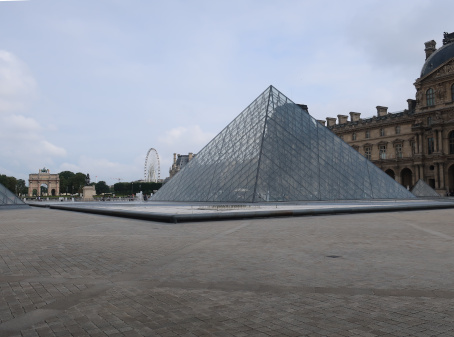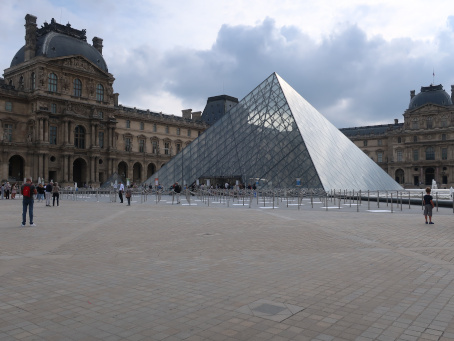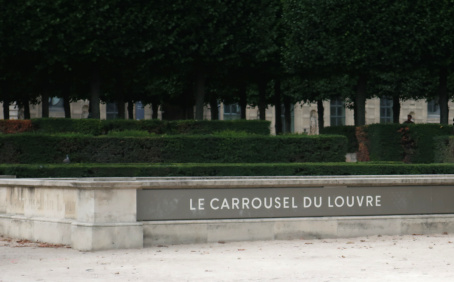 The carrousel has military origins