Read our Copyright Notice click here
For publication dates click here
---
If Ching Wo is associated with Mao's Long March, the sample that came with it was for a much rarer, expensive tea - Kekecha Golden Dragon Yellow Tea - which is said to have been reserved for (real) emperors and Buddhist monks.
The liquid is indeed yellow and a treat to drink a little cooler, coming from a mildly fermented multi-coloured leaf.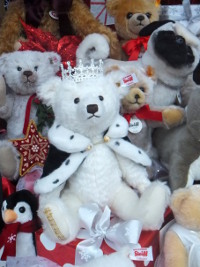 Ideal for a picnic or tea with the emperor
---
May 2016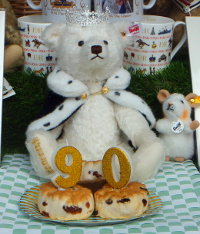 Yes, and that too....even the bears listen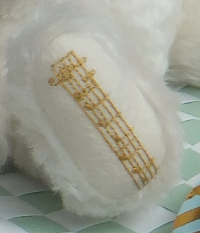 THÉ CHING WO

Reviewed by ANDRE BEAUMONT


With the availability of leaves from more and more single estates, there are more leaf teas available in Britain than heretofore but fewer blended leaf teas. Indeed, with the emergence of more herbal and fruit teas packaged in teabags, and their growing share of the market, today in 2015 the common availability of any leaf teas as opposed to tea in teabags is in decline.

The sale of teas in tins has long been in decline.

Just as for decades after WWII it was nearly impossible to get Oolong teas, other than vintage leaves wrapped and stored in foil, because of political complications, so, in more recent decades, did Ching Wo tea seem to disappear from the British market.

To substitute for the missing Oolong teas you could drink Formosa Oolong teas and these days I seek the latter out and find them rarely available unlike the mainland Oolongs.

With Ching Wo there was probably never much of a market in Europe. Jackson's of Piccadilly used to sell it in tins of four ounces and that used to be my favourite specialist tea. When that ran out I could not find it again, even in specialist shops, though I probably did not try hard enough.

By chance, whilst trying out some tea-flavoured Pierre Marcolini chocolates in Brussels, I came across some Thé Ching Wo, so I was not entirely out of stock.

It never occurred to me to look on the internet but just recently, looking for a teapot on eBay, I came across Gently Stirred and so bought their last packet of Ching Wo which came beautifully packaged for transit. It is called Ching Wo Red Tea but it is not red at all but black.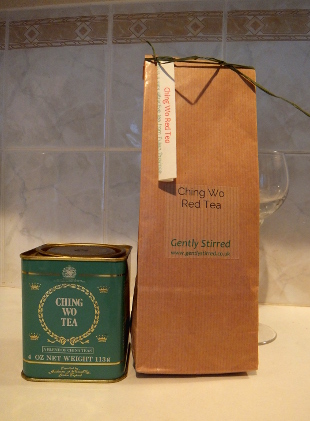 4 oz Jackson's of Piccadilly and 8 oz Gently Stirred


As the Gently Stirred leaflet explains:

....in China black tea is called red tea. To make matters even more confusing Northern Chinese Congou is referred to as black leaf Congou whilst Southern Chinese Congou, such as Ching Wo, is referred to as red leaf Congou.

The liquid is meant to be red but it is not exactly that either.

The Jackson's variety never had red liquid but blends of the same tea vary as does one's eye for colour. I always found it to have more character than a Keemun.

This one has a younger, more thirst-making taste but, in all events, I do recommend it if you can get it, from this supplier or elsewhere.