Read our Copyright Notice click here
For publication dates click here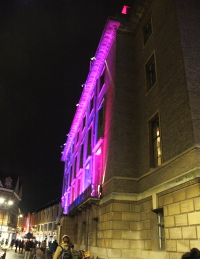 The Guildhall (I am a fan of square window openings in lower storey rustication, one of the most felicitous architectural devices popularised by the Rennaissance!)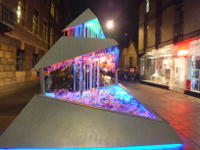 The Liter of Light installation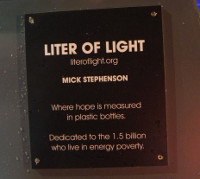 'Where hope is measured in plastic bottles'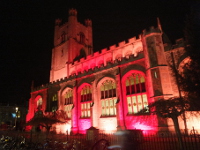 Great St Mary's, the University church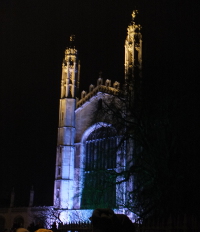 No moon above as in 2016....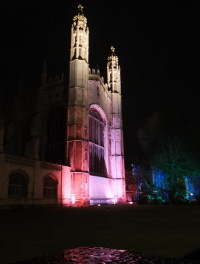 Kings' College Chapel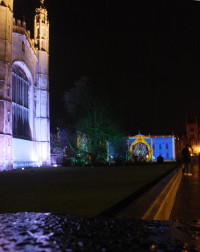 Looking towards the Senate House. A few of the lawns are almost like gardens in the range of uses they are put to, particularly this one in front of Kings'.



e-LUMINATE FESTIVAL 2017

Reviewed by ANDRE BEAUMONT


10 February 2017

Across the lawn in front of the Senate House, of a moonless night, amidst the occasional snowflakes in the East Anglian air, Cambridge's 5th e-Luminate Festival began today. (Downloadable video, 11.3 Mb, 19 seconds).

Here are early first day images.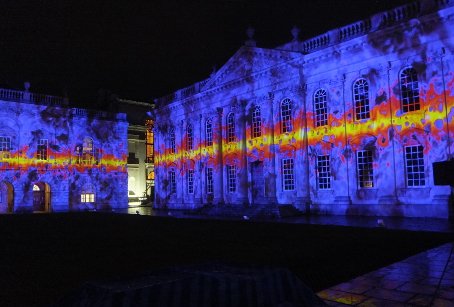 Senate House and Old Schools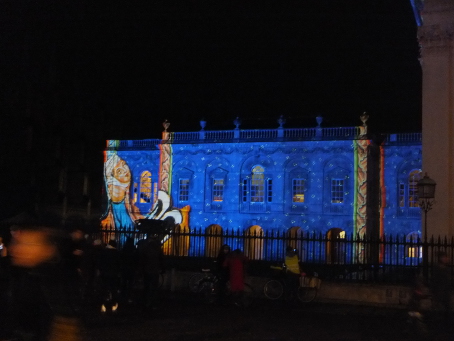 Old Schools, the administrative heart of Cambridge University
Projection cycling onto the Senate House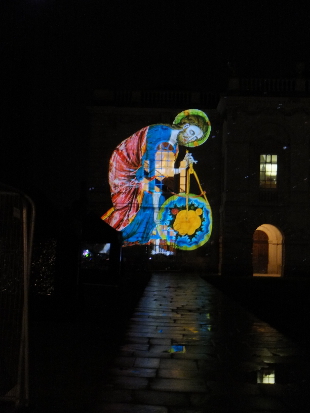 .... and here, nearest to Kings' College, onto the left of the Old Schools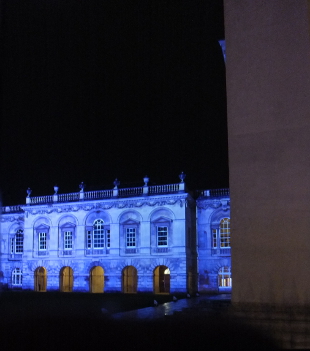 Old Schools from the space in front of Great St Mary's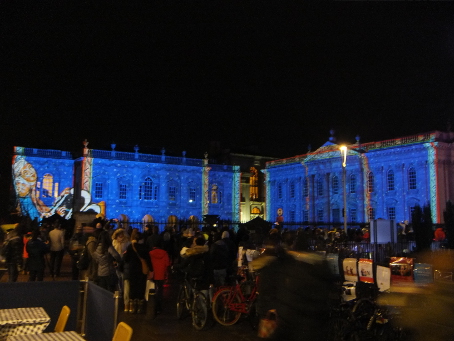 .... and with spectators in it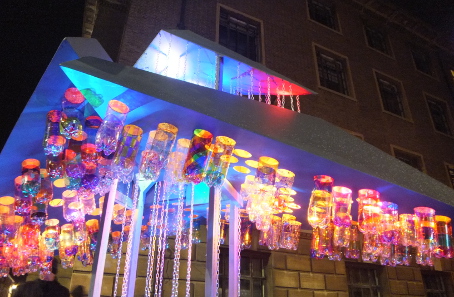 The canopy of the Liter of Light installation near the Guildhall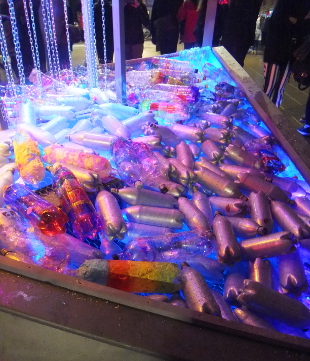 .... made up substantially of illuminated plastic bottles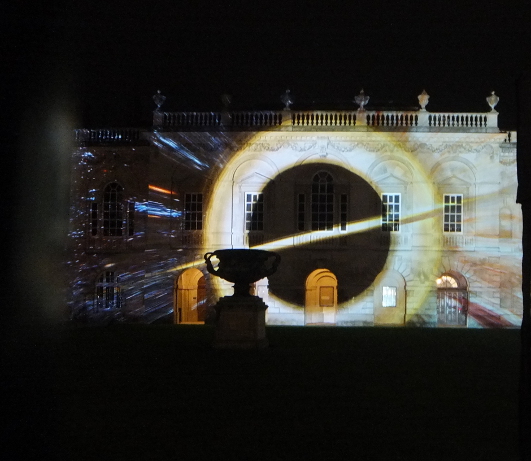 Wow!