Read our Copyright Notice click here
For publication dates click here
There are restored stables and the organic kitchen garden has everything including fresh flowers.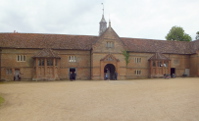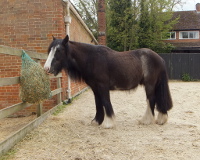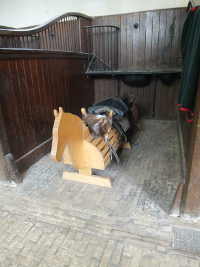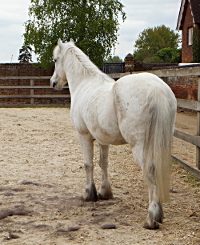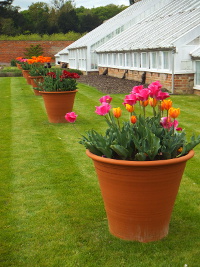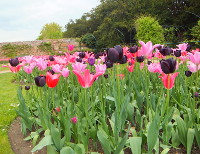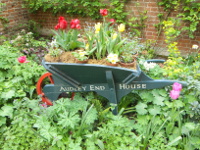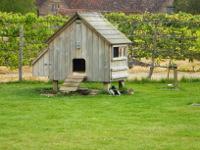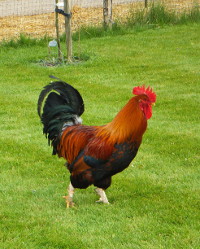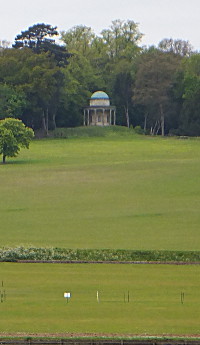 THE GARDENS OF AUDLEY END

Reviewed by ANDRE BEAUMONT


The gardens of Audley End were laid out as parkland largely conforming to a plan drawn up by Lancelot 'Capability' Brown from 1763.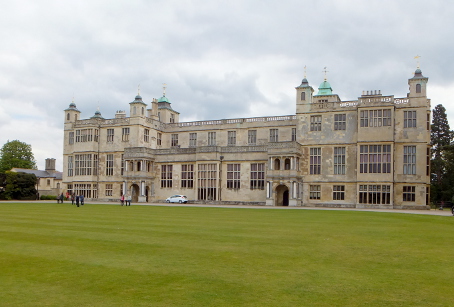 Audley End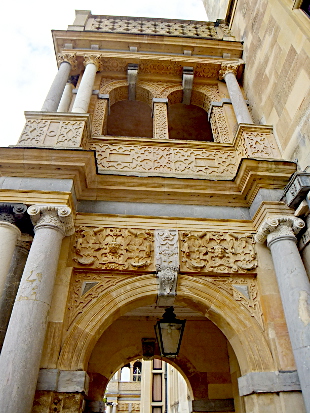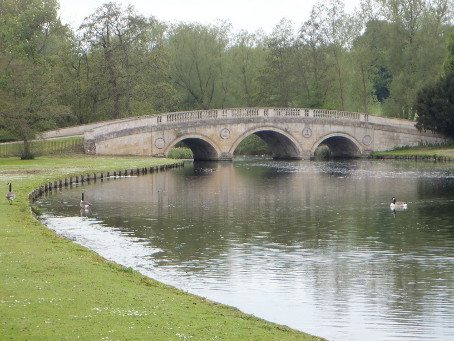 The Cam, previously canalised where it ran through the estate, was made more sinuous by Capability Brown and though much a smaller river in volume than at Cambridge was given the illusion of being broad in front of the house, so much so that you might now be forgiven for thinking you were on the Backs.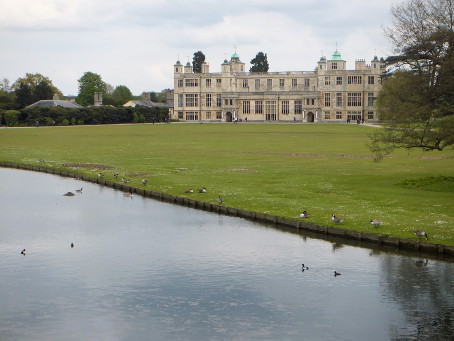 With Brown the appearance of an entirely natural landscape is given with sweeping lawns, curving drives, hidden ditches known as ha-has keeping out livestock in place of fencing, artificial lakes or widened rivers and woods or clumps of trees planted to give the sense of large but private parkland extending to the horizon.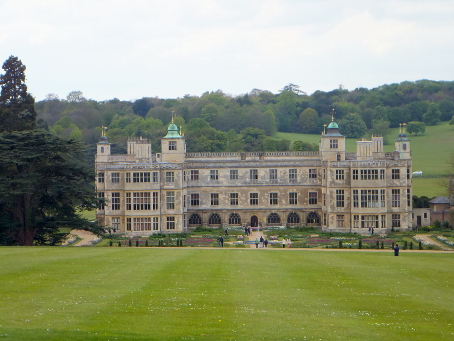 Audley End sits in the valley helping the sense of the estate's enclosure. The parterre at the rear of the house and the paths would have been removed after 1763 by Capability Brown along with any formalised landscaping.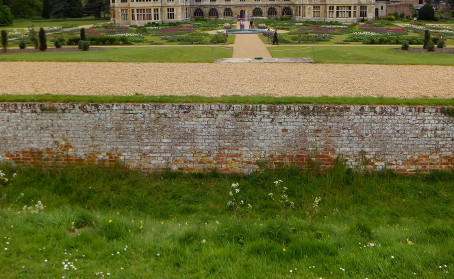 The parterre garden from the other side of the ha-ha

A contemporary of Capability Brown was the Scottish architect Robert Adam who was commissioned to remodel part of the house. In the Elysian Garden, through which part of the flow of the canalised Cam is directed, there is an elegant Adam bridge.

In the18th century there was also a gateway from the parkland to the Elysian Garden on top of which the Coade stone lion below sat.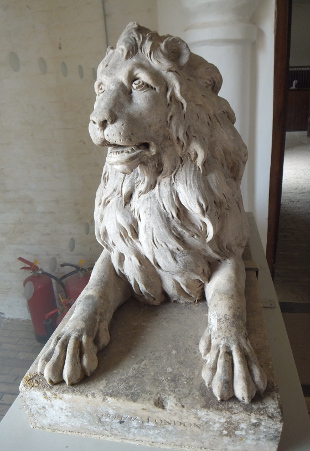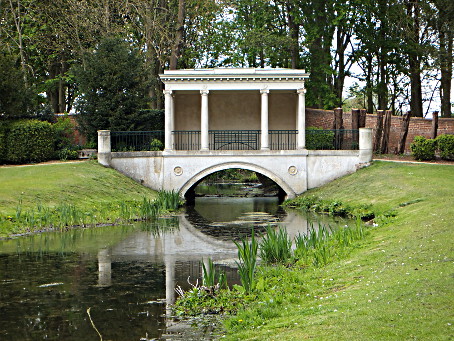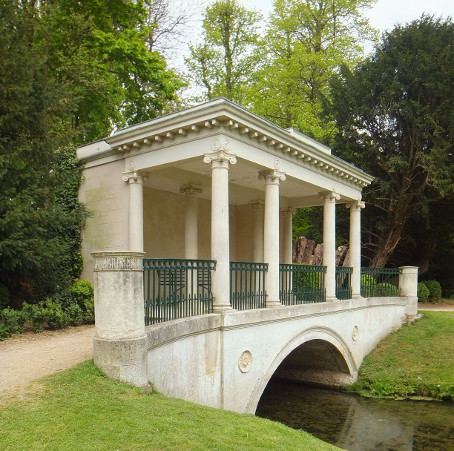 Not all the wonders of the gardens have 17th or 18th century origins. There is a vast recreation of an organic Victorian kitchen garden that in its heyday, around 1900, extended to 9 acres.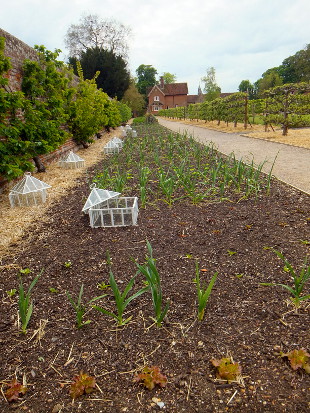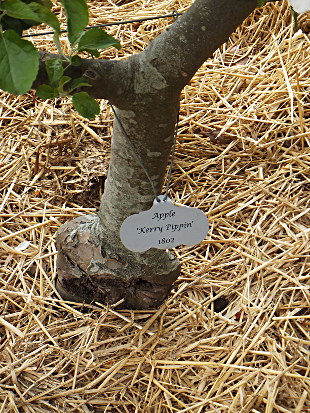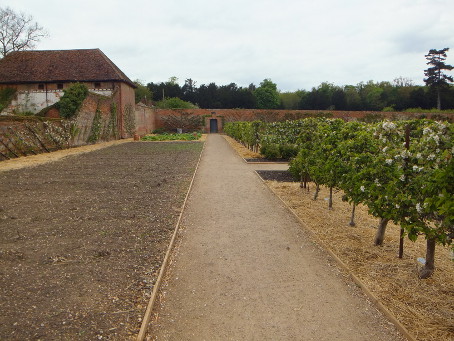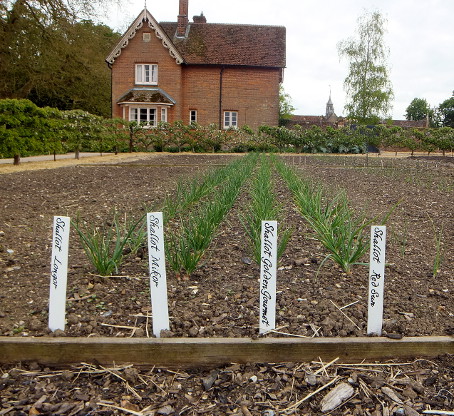 There was a time when producing grapes, let alone wine, was a wonder to behold in England and impossible outdoors. The Vinery is one of the oldest and largest in the country.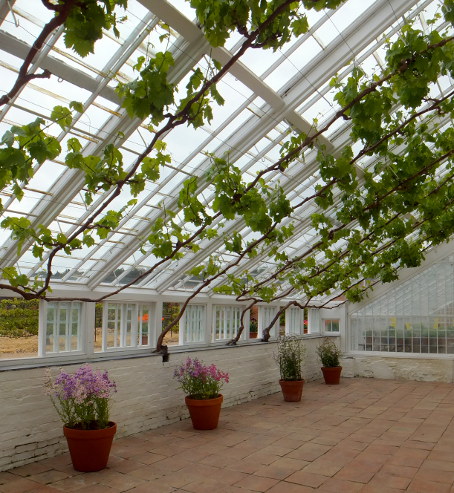 There is nothing like a temple in the garden for status though.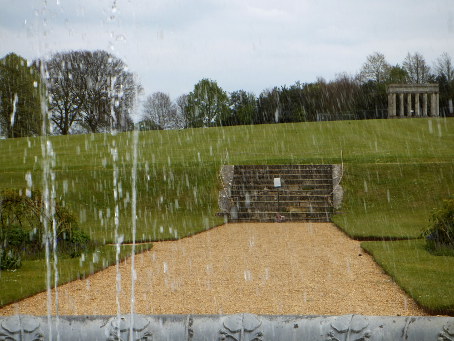 Temple of Concord glimpsed through the fountains of the parterre


The Temple of Concord, built in 1790, a generation after the Capability Brown and Robert Adam era, it is a Grade I listed monument and about to undergo renovation, a considerable task as 14 of the barrels of the columns will have to be replaced.