Read our Copyright Notice click here
For publication dates click here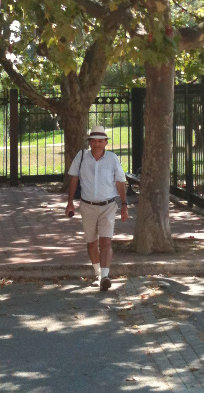 The gated public park has daytime free access, was visited on Bastille Day 2017 and extends over many hectares.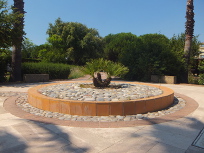 Light reflectance can vary from surface to surface and from angle to angle.
Citrus - out in the open it can feel very arid but water will run to the roots off the parterre.... .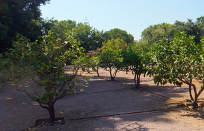 ....caught by the canalisation of the square grid, which being criss-cross catches water flowing down the gentle gradient.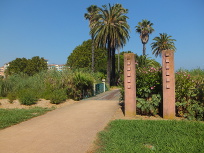 The bridge. The water, visible two years ago with its carp and wildfowl, is hidden by foliage this summer until you are well past the bridge.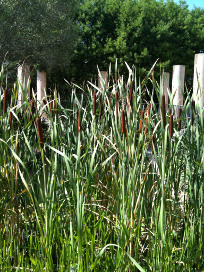 The end of the other vista? The peristyle through the bullrushes. It croaks here.
PARC EXFLORA

Reviewed by ANDRE BEAUMONT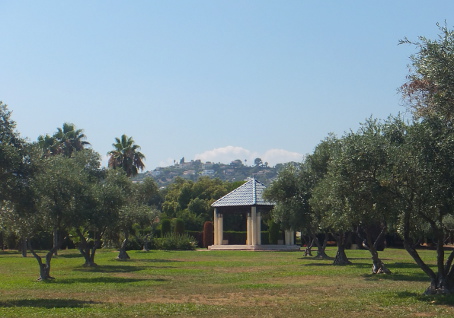 Temple in the olive grove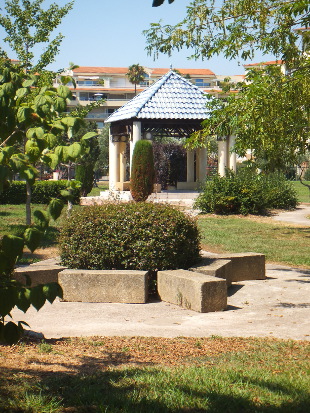 Sometimes you need an open space to prevent one town sprawling into another. This is particularly so on a littoral where progressive ribbon development is always a possibility.

Parc Exflora lies between Golfe Juan to the west, where Napoleon landed after his exile on Elba, and Juan-les-Pins to the east and performs the function very well and with some aesthetic delight.

To the south lies the coast railway, which can be crossed by a bridge, a road and then the Mediterranean. To the north it is bounded by six storey blocks of flats, a sensible height.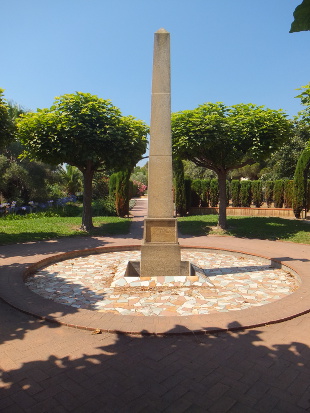 It is, of course, a formal garden and has to survive some natural water shortages. The influences are global, across time and diverse.... and delivered pared and attenuated to make them contemporary.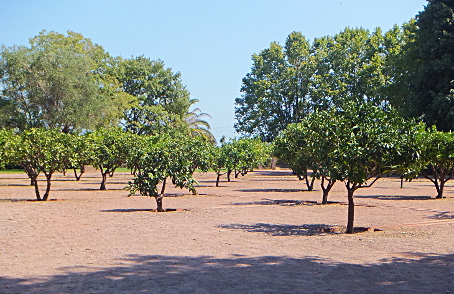 The criss-cross square grid-bound citrus grove opens out effortlessly into the curves of an amphitheatre....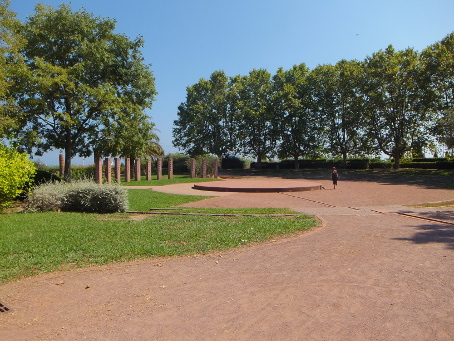 ....which turns the right-angle for you over a bridge....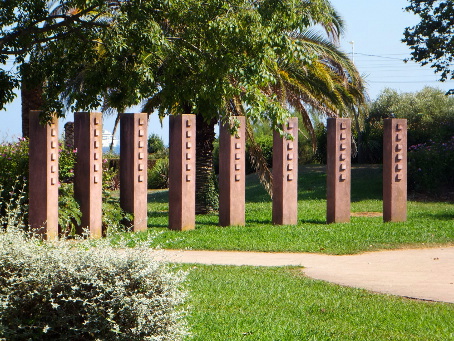 ....saving you heading for the Mediterranean straight across a railway line.




Another long vista does lead somewhere, past the obelisk, through the arch....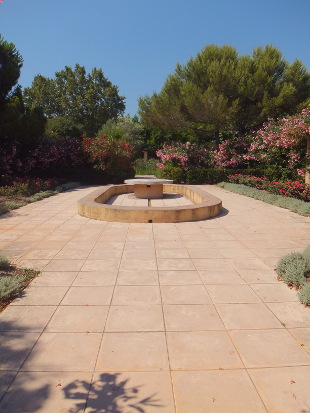 past multiple features to what brought Worldreviews back to this garden after two years....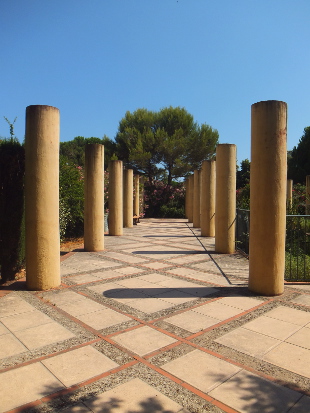 ....an attenuated peristyle where the criss-cross square grid finds resolution in a 'temple' round a lily pond.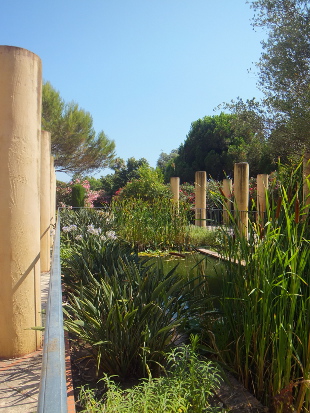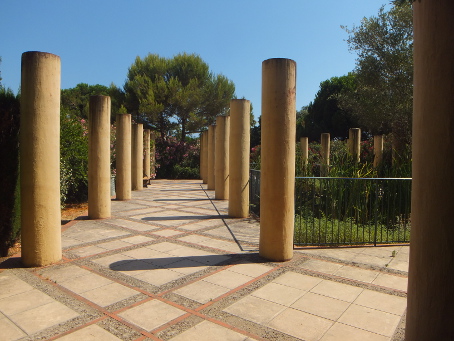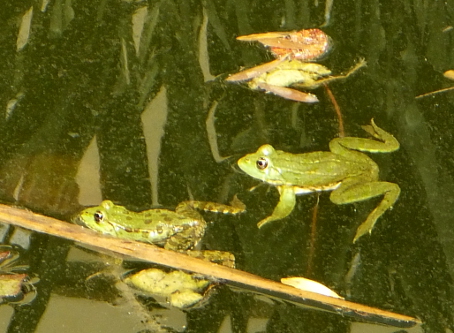 Olive green frogs in the 'temple grove'