Read our Copyright Notice click here
For publication dates click here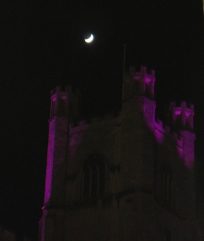 One jealous moon



e-LUMINATE FESTIVAL 2016

Reviewed by ANDRE BEAUMONT


12 February 2016

Tonight is the first night of Cambridge's fourth e-Luminate Festival and here are early images.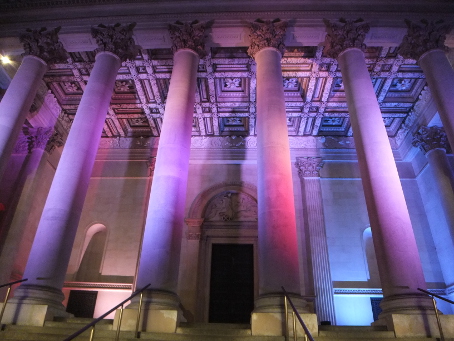 Fitzwilliam Museum entrance

One of the glories of the exterior of the Fitzwilliam Museum is the soffit of the portico. You long for an Attic sky to cast light into its recesses but the English latitude never obliges. e-Luminate does. [As does the recently installed floodlighting or, as below, a snowy day, as light reflects off the snow on the steps and paving of the portico]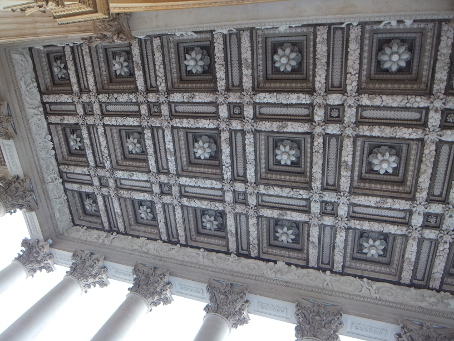 Cambridge is not a museum but if a different civilisation were to come back in a millennium's time and find it bubble-wrapped, like some high-end London flats are supposed to be - perhaps for the descendents of owners who instead of having themselves mummified do it to their possessions to tease out amusing copy from newspapers - they would surely see it in a different light from how we do, just as we see pyramids differently from ancient Egyptians.

This, perhaps, is how they would see it.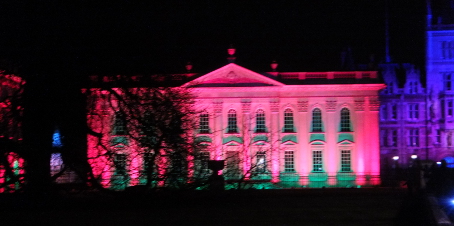 Strawberry Senate House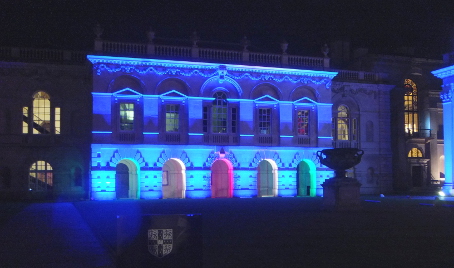 The Old Schools ready for a disco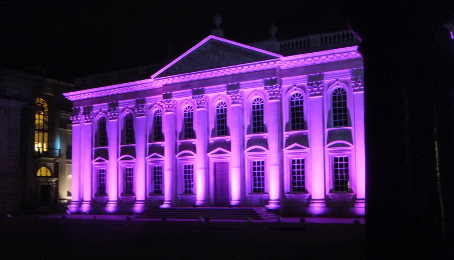 Corinthian order - the Senate House again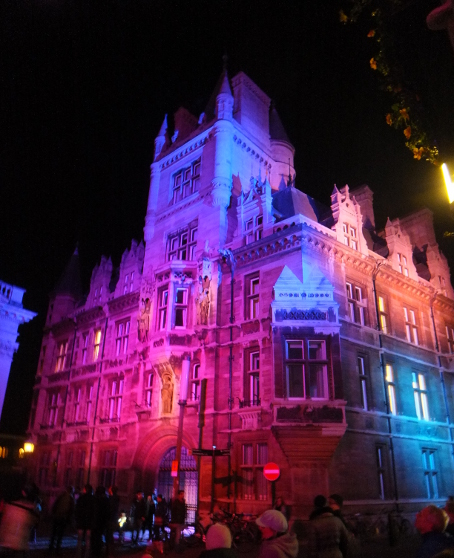 Gonville and Caius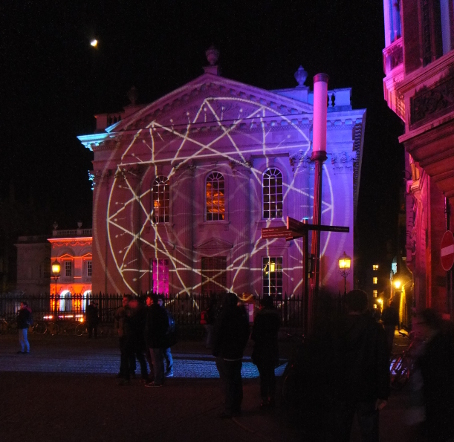 Who would have thought you go here to collect your degree?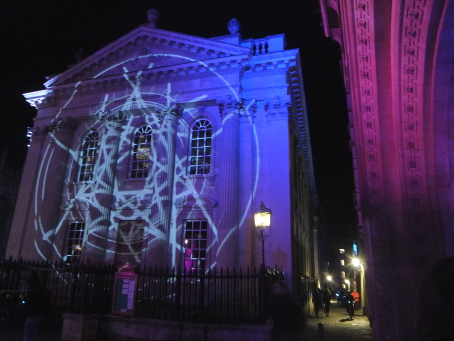 The mythical Senate House leap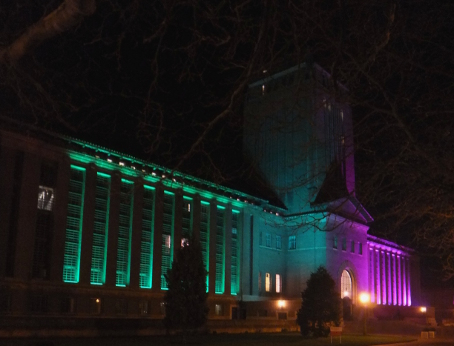 Bookstack chic - the University Library