TROT RACING AT CAGNES-SUR-MER

Reviewed by ANDRE BEAUMONT


In many years of going to race meetings I have never been to see trot racing so I went to see some on 20 July 2016 at the Hippodrome de la Côte d'Azur at Cagnes-Sur-Mer.

The racecourse building is elegant modernist, completed in 1960, and a minor aesthetic delight to be in with plenty of opportunity to dine from behind glass whilst watching the racing.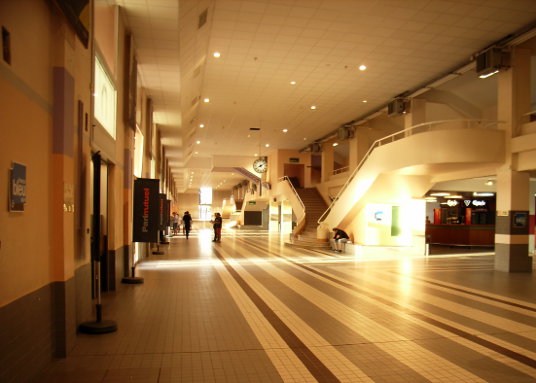 Beneath the terraces - like a wonderfully clean railway station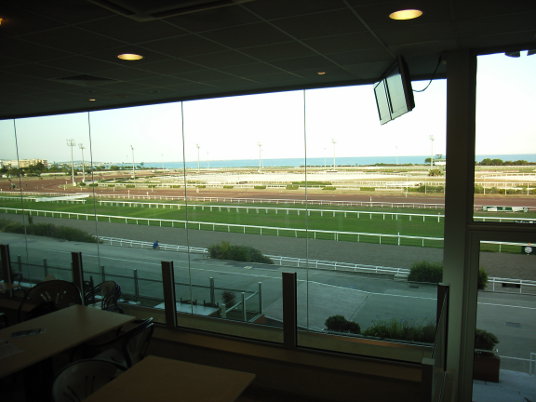 There are many options for dining, taking refreshments or viewing from behind glass with a view of the Mediterranean and the course

The track is approximately two concentric polytrack and turf ovals and the whole hippodrome is also used as a training ground with training going on in parts of it whilst racing is taking place on other parts much like an airport is busy whilst aeroplanes are taking off and landing.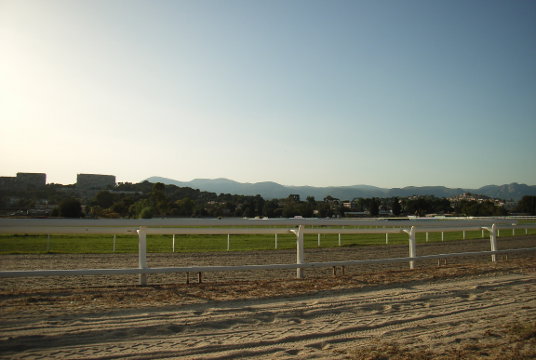 The course from the rarely visited Mediterranean side

I am still a little bemused as to what to make of it. Except for their well-being, no one apart from the immediate connections and officials seemed to take an active interest in the physical condition of the animals before or after the races. There was no parade ring in which to inspect the horses. The skill clearly lies with the jockeys and there are numerous disqualifications in some races.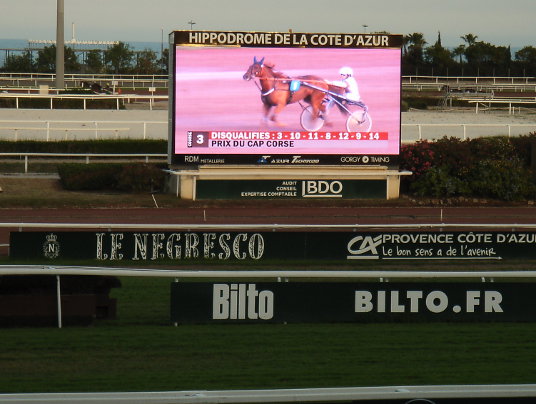 The horses appeared very patient and tolerant after the races waiting as their legs were unstrapped and they were unharnessed . They must appreciate the removal of discomfort and none kicked out.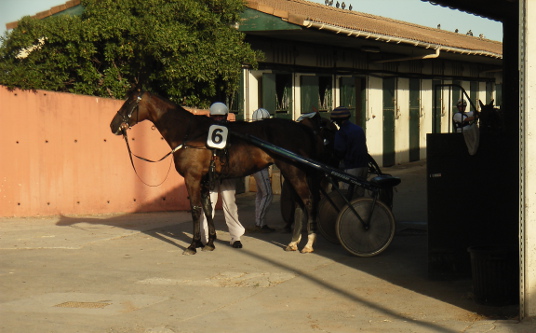 At the stables being prepared to race

Most of the attention concentrated on the winning jockey and occasionally the trainer because, with the footage of the race, it made the best television for transmission. Seeing the race, unless you were high up, or had brought binoculars, was best done on the large screen.

The winning horse of the first race, Authentic Charm, with jockey and racecourse official

There was no frenzy of betting - it was very sedate and most people did not bet - but evidently the mere fact of late evening racing supports a whole nationwide betting industry where punters in cafés place bets on the races on these southernmost racetracks where temperatures would neither support daytime races nor having the horses galllop.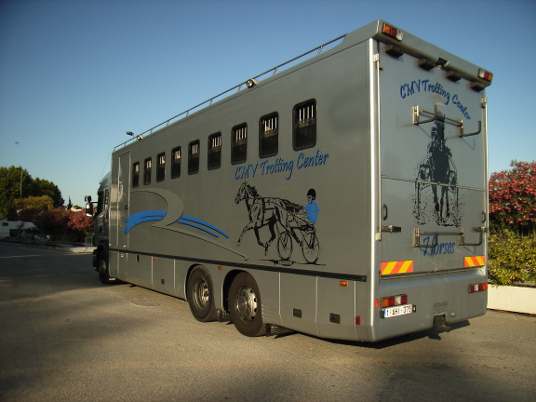 Most of the horses seem to have come from northern climes, like Normandy and Belgium, but it looks like profitable work if you win

The entry charge is kept low, the prize money is high, so it would appear revenue flows from nationwide betting to the courses. It does prove to be a very relaxing way to spend an evening, which can be extended into the floodlit night if you are so minded, and well worth repeating.