Read our Copyright Notice click here
For publication dates click here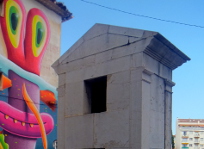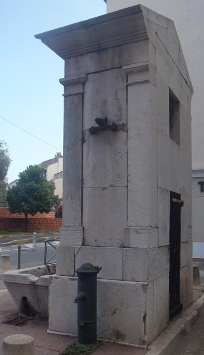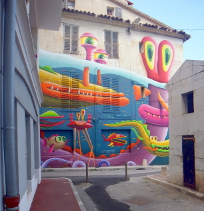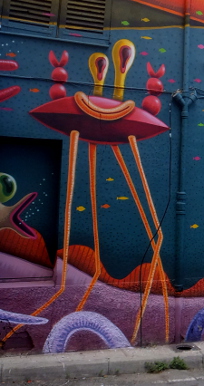 ---
30 June 2019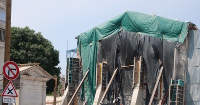 The march of development has taken over and the mural is gone but development can also bring cultural promise: not too far away a new conservatoire is planned.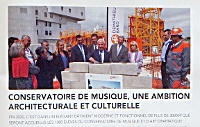 ---
5 July 2019
There is a long history of music here. One of the best Fats Domino recordings is of him performing live here in 1962.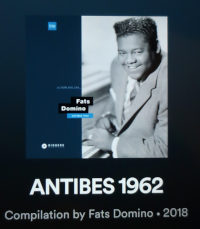 Spotify screenshot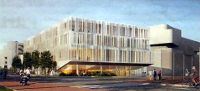 Future conservatoire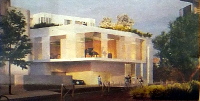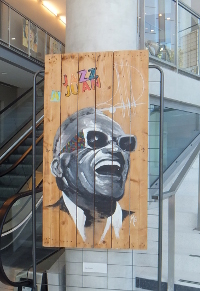 Ray Charles by Myriam Garcia from the show, Couleurs du Jazz
---
9 July 2019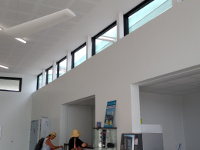 Clerestory of new building for sailing club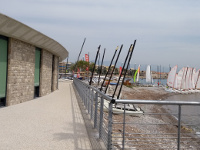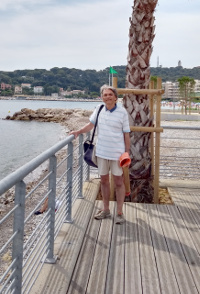 ---
4 October 2019
The conservatoire combined with a dramatic arts school will have 1000 students, which is a lot for a city of this size, and will build on its heritage as a place for music making and will make it eventually, in my view, the leading centre in this part of the world for music much as Antibes' Port Vauban nearby is the premier location for luxury yachting in the western Mediterranean. I spent two consecutive summers in 1977 and 1978 in Gustave Flaubert's old villa, long since demolished, and saw the mega-dock being built.
I might have been interested in the construction but thereafter I have had a weather eye on design emanating from the luxury yacht industry. Again, I have a curiosity in the construction but it looks like I'll be hooked on the music before long.
A friendly city but one with the right type of ambition.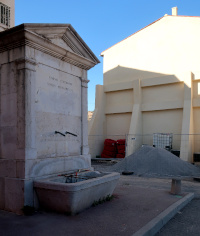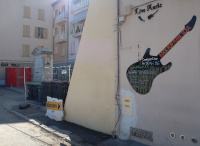 *****
John William - with a very good voice not much heard outside France - was sent to a concentration camp and won the legion d' honneur. Buried Antibes 2011: [1]

---
2 September 2020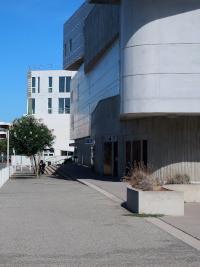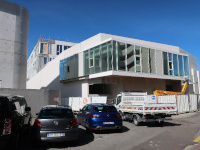 Conservatoire under construction and emerging behind theatre
---
2 July 2021
Conservatoire will be functioning for the new academic year in autumn 2021.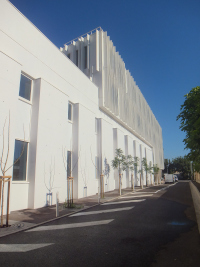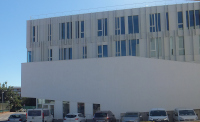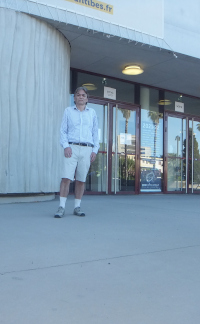 ---
17 February 2022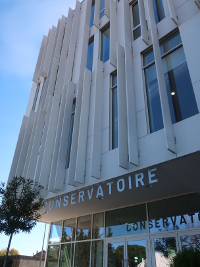 academic half-term so no students
---