Read our Copyright Notice click here
For publication dates click here
---
Emmylou Harris has a dog rescue charity, Bonaparte's Retreat. With a name like that it could hardly fail to escape the notice of Worldreviews which has two reviews on what might have been the other Bonaparte's retreat - his sojurn on Elba. Regard this interlude on Elba as Napoleon having been in a gilded doggy pound between spells as a real emperor.
The Stonewall Jackson hit (later a Buck Owens song), Waterloo, where 'every puppy has his day' also mentions Bonaparte's retreat.

There is a Pee Wee King song, Bonaparte's Retreat, from 1950, subsequently covered by other country artists and by Glenn Campbell in 1974 and Willie Nelson in 1975.
Emmylou participated in the first series of the BBC's Transatlantic Sessions. In the second series, Aly Bain plays an instrumental track called Bonaparte's Retreat.
Many of the artists at these sessions perform on Brand New Dance.


---
For a favourite contemporary track I'd go for the Harris/Crowell version of Invitation to the Blues on the 2013 Old Yellow Moon album for its (probably unconscious) multiple echoes of Elvis Presley's Return to Sender especially in attack and tempo. (I have Return to Sender and the outtakes on DVD-Audio and I'm impressed how hard Elvis worked to get the right sound).
Boy From Tupelo [5], aka Elvis, is a lovely song from her purple patch in songwriting for the album Red Dirt Girl, even though the album took a long time to write.

---


I am not sure what to make of Bob Dylan winning the 2016 Nobel Prize for Literature.
You go to literature to read it and you mostly go to lyrics to tie them back to a song not to read but Dylan is the most poetic of modern songwriters so I would not quibble much.
(The audio of his Nobel lecture has since been published on 4 June 2017. I enjoyed it. As he says it does not always matter what passages of literature mean, and lyrics likewise, and both can be written without knowing what they mean - he cites Melville in Moby Dick - and, in the case of lyrics, as in some of his own, because they sound good).
There is now an approximation to a Nobel prize for music, the Polar Music Prize. Time will tell if it develops to be an equivalent. Bob Dylan went to Sweden to collect it in 2000 so he has both come what may.
Emmylou Harris won it in 2015 and Chuck Berry in 2014 and they are pretty good representatives of country music and rock music respectively and its imaginative delivery.
Berry was clearly an original, seminal musical innovator and performer but his oeuvre is less. Not so his recording life which now stretches to seven decades with a long break in the middle (nearly as long as Emmylou has been recording). Whether 90-year old Berry goes outside his main genre as Emmylou Harris has remains to be seen as he will be releasing a new record in 2017.
(He died on 18 March 2017. His posthumous album, Chuck, has been released on 9 June. A 40-year old previously unheard interview with Berry will be broadcast on BBC 6 Music on Sunday 11 June**).
****
** This will be play today, 11 June 2017, at 13.00 BST. Here is the preview audio clip. (The actual interview has proved to be very interesting).
We have an interesting circularity amongst these seminal figures. Chuck Berry acknowledges his debt to country music here and creates rock n' roll along with very few other artists including Buddy Holly to whom Bob Dylan in turn in his Nobel lecture (see above) acknowledges a debt.
Just as Berry is starting to take a near permanent break from recording Gram Parsons and Emmylou Harris appear on the scene to re-energize increasingly staid country music with rock energy and tempo.
It was all there in their 1973 duet, Brand New Heartache: the new type of country song; the confident, full Emmylou sound, her voice ready for a solo career; James Burton, Glen D Hardin and Emory Gordy providing backing instrumentals, who would later feature in the early Hot Band.
Meanwhile Linda Ronstadt, who is soon helping Emmylou get a recording contract, is becoming the first female rock star, though in her book she puts Chrissie Hynde forward for the honour. (It had probably been Janis Joplin, in all events).
Waylon Jennings who missed, by a whisker, being on the same fatal aeroplane as Buddy Holly whilst in his band then later goes on to re-energize country music from the male performer's angle with some elements of rock star delivery.
The result has been a classic period in country music.
****
31 March 2019
The power of the back catalogue shines through: at the end of the first quarter of 2019, Spotify, the streaming service that tracks new releases best, lists 20 new compilation albums in 2019 with Emmylou songs.



WALTZ ACROSS TEXAS TONIGHT

Reviewed by ANDRE BEAUMONT


The Complete Trio Collection, a remastered bringing together of the best-selling DollyParton/Emmylou Harris/Linda Ronstadt's Trio and Trio II albums, has five tracks of unissued material. One new track, Waltz Across Texas Tonight, Emmylou Harris lays claim to. She says, in a little video clip, that she had it taken out - presumably from theTrio II album - because she was feeling unconfident about her songwriting abilities but that she is glad it is seeing the light of day because of the wonderful harmonies.

If you track down the lyrics, though, they are lovely and the music speaks for itself. So if you get your music by the track to complete a collection this is the one to go for.

It is a bit of an anthem that it is worth trying on a dance floor as if it were new though there is an earlier version of Waltz Across Texas Tonight on the album Wrecking Ball that would be easier to dance to. If you want waltz rhythm try her little heard West Texas Waltz which has joie de vivre. Of course, the word waltz in the title is frequently misleading. Like An Old Fashioned Waltz appears to have nothing to do with a waltz and is a pretty simple song but you still get to the heart of why Emmylou is so compelling: how she slides between notes*, sounds that are not lyrics (like the sounds at the end of Belle Starr), the slight croak in the voice in part of the register - all producing emotion, or the synthesis of emotion, or both.

Often upon hearing a remastering I prefer the original but I more or less listened to Trio, Trio II and The Complete Trio Collection back to back, though not track to track, over a week and I prefer the new album.

The sound artefacts have gone, the high notes come across more, the voices have greater definition and you never fail to discern the lyrics.

As a mix of songwriting and vocal skills this trio is very much a definitive one.



****


Emmylou Harris' musical collaborations have been extraordinary in their range and quality [1]. Her career also illustrates the extraordinary power of video.

Most of us do not have our professional life chronicled accidentally and retrospectively by video. Yet in the handful of years that video has been a universal medium so many videos have appeared of Emmylou that you can see the voice that you heard now performing nearly all the memorable songs across a forty year plus timespan - and the extraordinary thing is you cannot say you prefer one classic period because all of it brings something special of enduring quality.

When future generations look at the artists of this period they will go back to the videos. Look at them and you will conclude that Emmylou Harris has achieved as much as any other contemporary female artist. Forget the sometimes indifferent sound quality that comes with video encoding - you can listen to the CD or even vinyl recordings for the real quality.

These videos are impromptu takes from concerts and off television, recorded before the highly polished music industry videos of today. They tell you what the artist is achieving and about stage presence. I like the humorous videos of Taylor Swift as works of art in themselves but they do not always tell you how good a singer she is. The impromptu ones of Emmylou do [2].

Emmylou Harris studied acting and can perform (and has a finely tuned sense of costume). In cementing her legacy there is an art form, or at least a recording medium [3], that, not so deliberately, she participated in: video. It is collateral to the music but the music will do the rest.



****


As 2016 draws to a close another album released late in the year is worthy of note: The Life and Songs of Emmylou Harris. This is a collection of songs from a live tribute performance in 2015. They are sung by recording stars and friends of the artist. [She then sung in 2016 for The Life and Songs of Kris Kristofferson].

A new version of Blackhawk sung live by the artist on the album is worth a listen especially for what she says to introduce her co-performer, Daniel Lanois (who wrote the song and produced Wrecking Ball):

Sometimes you get into a little bit of a slump and take what might seem to some people to be a big chance but to me working with this next gentleman seemed like the most natural thing in the world because....

This repeated risk taking in entering into new collaborations which appear to nearly all come off because the artist is both accomplished and an instinctive natural in her subject matter, and so is taking less risk than meets the eye, one can recognize, for want of better word, as entrepreneurial. In one screened interview she said something to the effect that she would find a way to sing any song she wanted to. That is persistence, too.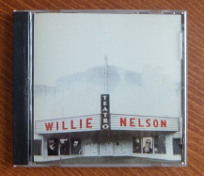 Teatro, contemporaneous with Wrecking Ball, produced by Daniel Lanois, featuring Emmylou Harris.

It is not hard to imagine a new career for some of the Emmylou Harris back catalogue in films. Is there a better recorded version of Ballad Of A Runaway Horse, for instance? No. These days, once you have produced the material, who knows what legacy it will have.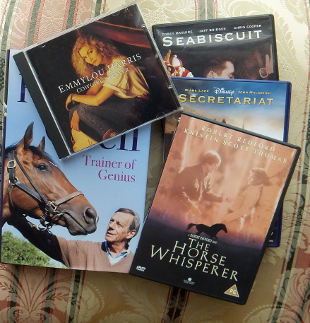 ****

Mention something here and YouTube rarely fails to volunteer a video within hours: [4]

For those who like to hear the venue of a recording this set of tracks on Paste magazine is extraordinary. Spanning across material from many albums it adds up to about two hours of listening. Some Emmylou Harris radio show recordings are now released as albums. The 1975 Live At The Boarding House recording (since released under a different title) is my favourite as the artist was emerging at the time as a global star.

These tracks are from a decade later and include the best recordings not issued as albums by the artist that I have heard. There is not the virtuosity of the Hot Band of earlier years but there is her voice at its purest. Here is proof of why the artist is the outstanding candidate for best female non-classical vocalist in North America of that period.

1982 album Last Date is the one to listen to for live recordings.