Read our Copyright Notice click here
For publication dates click here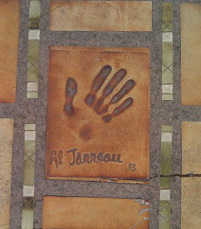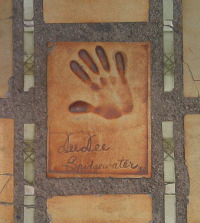 Hand casts (more here)
---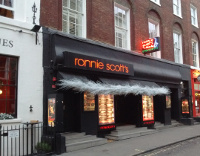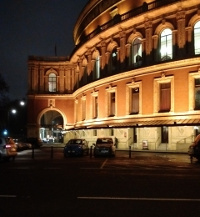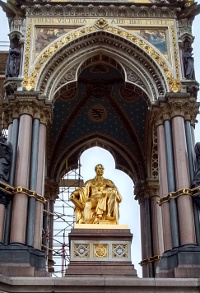 ---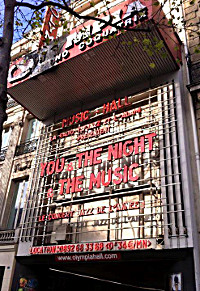 French music back on track at l'Olympia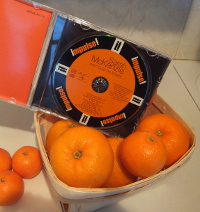 Reviving and adding colour to the Impulse! label
The Australian version of the album was awarded the Bell Award for Best Australian Jazz Vocal Album 2015.
---

Jazz à Juan is the longest running jazz festival in Europe.

Its publicity material for its 56th year claims that stars throughout the world see it as the equivalent of what La Scala represents to opera singers - a personal affirmation and an exceptional opportunity to interact with the public.

Everyone has played at it from Louis Armstrong to Chuck Berry.

On 13 July 2016 I went to the by invitation, televised Victoires de Jazz ceremony, which started rather surreally with a fine sandstorm blowing meaning that the grand piano lid remained firmly shut and the television camera lenses and some instruments, including the piano, needing continual polishing.

I had intended to go to Gregory Porter's concert (who had the same producer as Sarah McKenzie and is now much in demand) on 18 July but the events in Nice late on 14 July resulted in its cancellation.

As the organisers were predictably unable to exchange my tickets for Hugh Coltman and Diana Krall on 20 July - Coltman crossing from pop to jazz and Krall from jazz to pop (country to jazz could be next as both have American roots; Robin Mckelle, performing on the 23 July, sang pop and soul and only a little jazz) so I went to the trot racing on 20 July where everyone was very relaxed.

Porter has had the bad luck to have had two events cancelled in France in a year - once in Paris in November and then at Jazz à Juan but the good thing about the latter event is that it invites its performers back. Porter was there in 2014 with Stevie Wonder and was invited back in 2016.

So I expect he and Sarah McKenzie, who was well received in 2015, will be back again.

---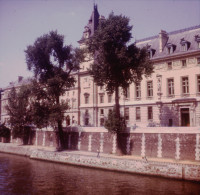 A video down by the river:

Paris in the Rain [1].

The album of the same name was released in January 2017.


---

13 February 2017

Update:

Jazz à Juan favourite Al Jarreau died yesterday.

Gregory Porter won a Grammy last night, for best jazz vocalist. Porter will be returning to Juan-les-Pins this summer.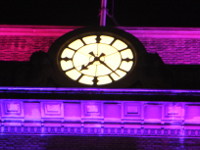 The clock is also now ticking away one week from Sarah McKenzie performing again at Ronnie Scott's.

*****
Porter and Archie Shepp, whose appearance that night had also been cancelled, returned in July 2017.


---

At a concert in London in December 2017 I was impressed by the live performance of a new composition, You and the Music.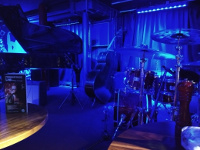 It features on a new 2019 album. Increasing sophistication of composition may prove to be the strong point of this fifth album.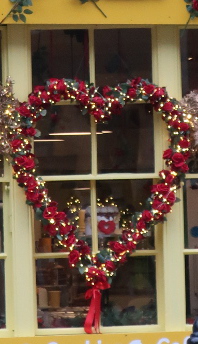 Secrets of My Heart, the title song, is my favourite track.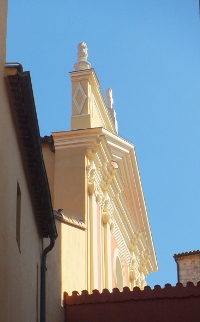 "....somewhere the church bells ring...."


De Nada is a new bossa nova fun song and It's All About Love has similarities. Till the End of Time is the most emotionally charged, and so the most compelling, and all abovementioned tracks are by the artist and include some fine writing. I've always liked her interpretation of Michel Legrand's You Must Believe In Spring [2] . Structuring of the album has been poor, compared to the previous albums, and not made the most of the tracks. Digital perfection is a dream of the past and the visual iconography discourages album sales. The Gershwin Medley is a sonically interesting instrumental track that rounds off the album.

*****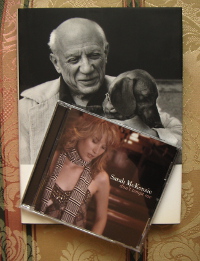 First CD, Don't Tempt Me, cut in Australia, is now becoming a bit of a collector's item, like first edition books, but the best so far and the one that made the artist's name is Paris In The Rain.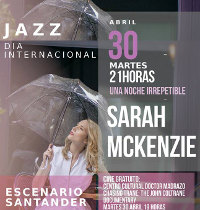 Source: Esc. Sant.

From that early Australian period, on the Catalyst album, comes her best recording of One Jealous Moon, probably also her best original composition.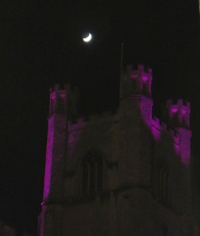 Thereafter a path to being a jazz star lay ahead.

*****

Quoi, Quoi, Quoi is the aficionado's track, the one that spans so many changes and the one that will last the test of time best of all.

*****

The 2019 summer started well with performances in Spain, Italy, Germany, Marciac, Nice and Gouvy.

*****

I am surprised that We Could Be Lovers has only been released in America in 2020, if that is the case. In all events, it is the album to release as it spans a time when she was a student there.

This is a universally optimistic album when the voice was at its fullest and you cannot put a sliver between the tracks for enjoyment. My favourite tracks are Love You Madly, Quoi, Quoi, Quoi and That's It, I Quit!

The last two tracks, Lover Man and Moon River were staples in her live performance and the former I cannot help but occasionally listening to back to back with Linda Ronstadt's version for similarities.

*****

Ending the first quarter of 2020 I'm Old Fashioned passed 5 million listens on Spotify and appeared on the Jazz and Wine album.

Sarah McKenzie proved particularly resilient in the three quarters of 2020 beset by coronavirus, marking them by increasing diversity and sophistication of composition, touring a little in highest summer [3] and recording in California, England and Bavaria.

The year finished with two songs suited for radio, Waiting Here for You and You, Me & the Christmas Tree, a Christmas song with the artist's original cover art, which take us back to the unspun appeal of the artist to the public, and ending with a foray into choral composition with Lord Be Our Guide.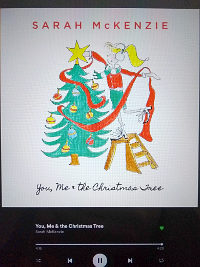 Non-vocal Sink or Swim from March 2021 is probably her most advanced composition. Blues for Gulda is in the same stream but they await a reproducible format.

She appeared on the Thursday 9 September 2021 show of Alex Dutilh's Open Jazz on France Musique at the beginning of a European tour.

The year will conclude in Umbria with Music Connects Our World which the two compositions are part of.

2022 began with classic Quoi, Quoi, Quoi passing one million listens on Spotify and featuring on its Bossa Chill playlist.

Her video recording of Small Feats is well into a type of music I like so a live performance is called for within range.

It needs a different acoustic since as a piece that showcases piano and saxophone it has a chamber music feel and can handle sound reflections off something other than studio walls. (Real, complex sound not artificial reverb, compression and autotune that so many recordings are filled with).

Autumn 2022 saw her perform a duet for the Australian ambassador in Washington during an American tour.





























SARAH MCKENZIE

Reviewed by ANDRE BEAUMONT

4 August 2015


Sarah McKenzie is good.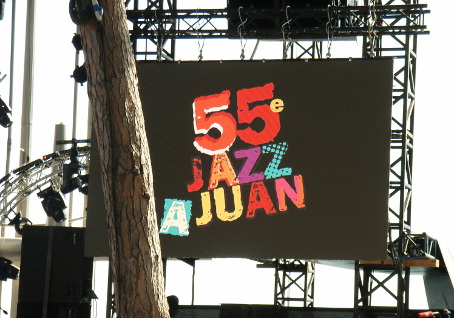 I stumbled across her soundchecking for Jazz à Juan, very much in command and with a great voice that fills the space. What they say about her phrasing is true and her piano playing is pretty good, too, and will always carry her through whichever instrumentalists are on stage.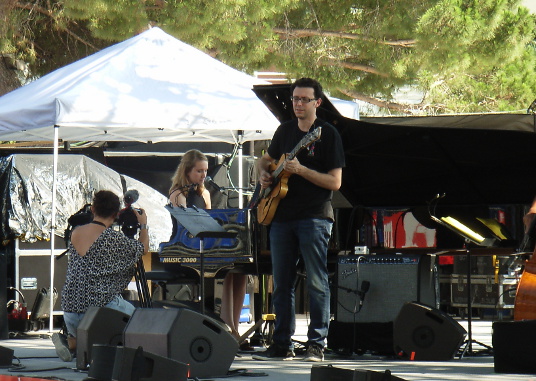 If you get invited to Juan, especially to play on Bastille Day, you tend to have made the grade and you get the impression that one day Sarah McKenzie will be an artist you recognize in the street. Her voice, certainly, is recognizable very quickly and her composition imaginative.

Then all the command will be useful in the glare of any publicity .... and the impression in the street nearby may be that of her hand. (It may be a bit of fun but having a cast of your hand on Boulevard Edouard Badoin is a real informal hallmark of status in the jazz world).




She is bringing out a third album, We Could Be Lovers, in Europe in September 2015 from which the pre-released track, Quoi, Quoi, Quoi, hints at use of a greater vocal range. So one to watch.



___________________________________________________________________________

13 September 2015

I do not really venture into reviewing music except perhaps when hearing something live so maybe the album will get a little coverage here as Sarah McKenzie will be playing at Ronnie Scott's next month and I'll hear some of it. (Back your own critical judgement is the thing: the artist is now topping the French iTunes jazz charts).


___________________________________________________________________________

18 October 2015

It is three months since she was playing on the Riviera, one month since her album was released and three days since she played at Ronnie Scott's and how the world has spun on for the artist in a short space of time.

I listenened to We Could Be Lovers when it was released but made sure I did not listen to the whole album more than once. Here was a more technically accomplished Sarah McKenzie and it also respooled some of her earlier work so I wanted to hear how it translated to live.

I like her two previous albums and their adaptability to high volume outdoor performance. I would perceive no difficulty in hiring her for outdoor concerts. For now, there appears to be three styles of performance - recorded, outdoor and for clubs.

The album, produced in the sound studios, delivers a lot of clarity and clear definition, new vocal gymnastics and, at times, the exploration of different timbre. You can always discern the lyrics so you take the bother to do so and there is the availability of more instruments for accompaniment than the Sarah McKenzie Band tours with currently, like a trumpet in Quoi, Quoi, Quoi and Tight.

Which brings us to her own compositions, That's It, I Quit! and Quoi, Quoi, Quoi and the title track, We Could Be Lovers. The process of composition of these intrigues me as it strikes me that what would make her take off is for a future song of hers to catch the imagination and then be covered by other artists but I had better not write about them much until I have talked to the artist as no one wants critics saying the wrong thing.

So listen to Love you Madly for the speed of it, the agility with which she lands on her feet and a background quietness, also found in I Was Doing All Right, difficult to achieve in a club. That's It, I Quit does turn up the volume, though, but is precise and with a kind of piano voluntary towards the end.

Try I Won't Dance for clarity of lyrics and a bit of vibrato.

At Ronnie Scott's Sarah started a little nervously but the audience took to her, appreciated original composition and were very pleased to have Moon River sung to them.

The virtuosity of an extended vocal range or a speed run, as you might say are found in the album, were not attempted but in most clubs the conditions to execute them might not exist.

Ronnie Scott's seemed well disposed to Sarah so my guess is she will be back.

I thought the club had a lovely dry acoustic with direct sound paths to the audience and short first reflection paths.

So when she goes back it would be possible to do the delicate singing and be heard with clarity and, with greater band resources or using the sound equipment available, to put out greater instrumental volume or complexity with other songs, vocals retaining primacy, with no risk of unhelpful reverberations.

As to the career, in three months it has sped on with a new album, concerts in France, England, Australia, Germany and Switzerland, interviews with television - and a performance in the Royal Albert Hall soon.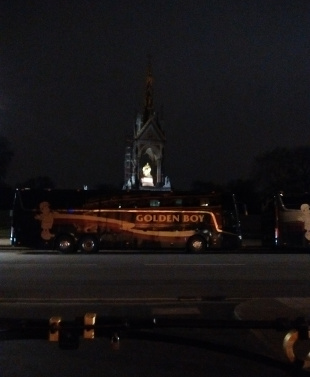 Royal Albert Hall reflected on a coach with Albert Memorial behind

Living in Paris, recording for a French label, with French members of her band she seems to have the French cultural establishment on her side - no bad thing - and if she gets on a plane to go back to Australia in late November for the ARIA award she has been nominated for, for best new jazz album, she'll probably win - as it is well executed - and have the Australian one onside, too.


___________________________________________________________________________

14 December 2015

Like any vintage it started in the spring with Sarah McKenzie graduating from Berklee College of Music where she held a full scholarship to a new label and a new recording contract.

With the passage of the summer there were outdoor performances at the Marciac Jazz Festival and to an audience of 5000 at the Stuttgart Jazz Open where, in the twilight, one could get a soupçon of where she might perform best of all - in daylight to a large audience.

All vintages, though, are at peril from the late weather until they are brought in and music in francophone Europe faced its worst storm clouds in living memory with the events in Paris of mid-November.

Perhaps music in 2015 will be remembered for these and when one is unwittingly caught up in events one tends to look back and say 'I was there'. So, for what it is worth, the artist performed in Fontainebleau a week later and in Paris a month later - today - at l'Olympia.

Since we are not dealing with eiswein, which might have to wait a little longer, I think we can safely declare, two weeks before the end of December, a vintage for Sarah McKenzie 2015.


___________________________________________________________________________

30 July 2016

What we do in our twenties is often fearless. When we look back we realize we achieved as much as anyone else, of as much worth - it was simply that we were neither paid as much as we would have liked nor recognized by a particularly wide circle so we didn't chalk up the successes.

I think what Sarah McKenzie has done looks pretty fearless. The discography extends to three of her own albums, two award winning, and two excellent contributions to a compilation albums. Her touring over the past year has been very international in character, spanning three continents and many countries, the experience from which will hold her in good stead. She knows her trade.

In 2016, she has been invited to a state banquet by President Hollande and if her hand cast has not yet appeared on the boulevard, her photographic portrait has appeared in the Palais des Congrès in Juan-les-Pins, so the discerning, at least, have noticed her.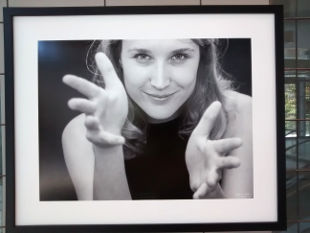 Of her two last albums, I marginally prefer the earlier Close Your Eyes. This is because Sarah has a distinctive voice. In We Could Be Lovers she is definitely more technically accomplished and it is no surprise it has won the Bell Award for vocals because those are the best part of it.

However, We Could Be Lovers is closer to being digitally perfect - you do not know how it has been stitched together - and so something of the discernable character of the individual is lost which is not the case with the earlier album. I'd even need someone to tell me who is playing which instrument when to fully appreciate this album.

In Close Your Eyes, I use Big Yellow Taxi as the reference track. She is not in the Joni Mitchell category but she is as good as any other interpreter of this song I've heard. Just the Way You Look Tonight and At Last are my two other favourite tracks on this album because they include sounds that are not just words, or hit particular notes, but give breadth to the voice. Jazz is not, after all, short of these eliding sounds.

Impulse! should, of course, persist - fine albums will result - and digital perfection is perhaps a minor problem in the globalised world.

Linda Ronstadt, one of the first to make digital records and a practitioner and now a critic I rather appreciate flagged up another. She said that when the rock and folk scene were so much concentrated around a few clubs like L.A.'s Troubadour, up and coming talent got to hear everyone else at close quarters for little money. She is keen on good acoustics so says of shows later moving to arenas:

And then there was the lousy sound so we couldn't listen and dissect the music like we had been able to do in the smaller settings. In short, it became less likely for the artists to trip over the influence and inspirations of one another than it had been before.

Now I've no doubt that a few places like Ronnies' provide the equivalent - maybe better - and Sarah McKenzie certainly goes there, but do most jazz musicians find themselves in London or Montreux or Juan-les-Pins at the right time to hear and watch who they want to?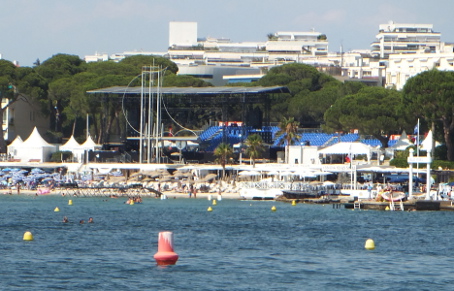 The Jazz à Juan venue from the seaward side

Like with so much else the answer may be videos but an even greater problem may exist for the critic - how to hear an artist sufficiently often, without too many sound distortions, to make a stab at a permanent ranking relative to other artists?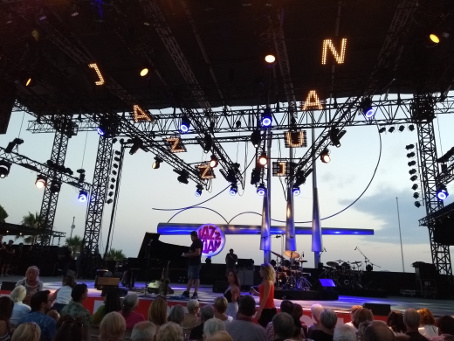 Señorita McKenzie is welcome back for the 60th festival, whenever it takes place; it's a friendly place.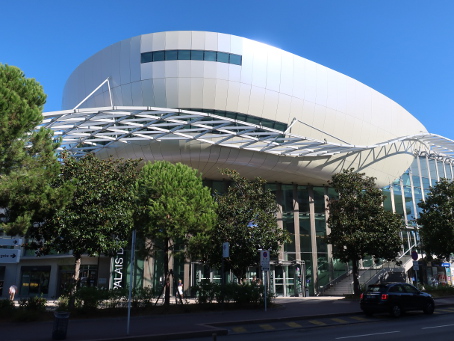 The architecturally spectacular Palais des Congrès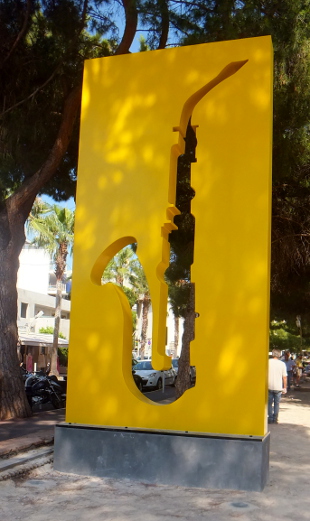 The town has acquired a Sacha Sosno, Le Saxophone, designed for it two months before the sculptor died in 2013, inspired by the jazz festival