Read our Copyright Notice click here
For publication dates click here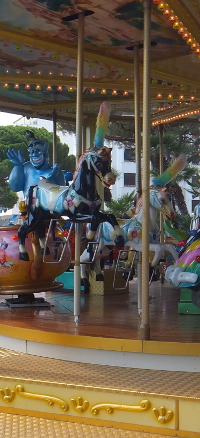 It's not a unicorn, we're captive on a carousel of time [5] : the listening public seems to be taking to Maybe They're Just Really Good Friends just as new album, Carousel, is released.
*****
25 November 2018
Can't return but you can't say when.... ....gone for ever for too long.
Even newer is Gone Forever, Again

I like this one.
---


1 February 2019

There was a biopic of her mother so who's going to play Liza Minnelli? Got to be able to sing. [6]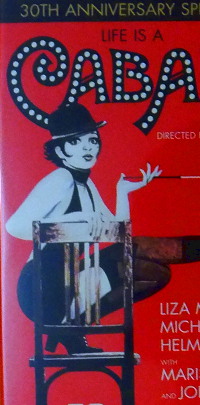 ---

9 November 2019

Whatever else Carson may be she is very much an artist and so fun to follow.

In giving a plug to an EP by Ben Ballinger on which she sings a little harmony, Something to Show for It, she proves to be a better critic than most of those who I've read who write about her.

Yes, he has made a beautiful thing.

I, for what it's worth, like the voice, the emotions and the music.

*****



She will be touring Britain and other parts of Europe in the first half of 2020 with The Felice Brothers.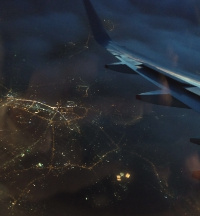 Dancing on the Wing is their song I am most familiar with.
Poor Blind Birds has its poetic aspects.
---

The all the colours leitmotif on Worldreviews in the first half of 2022 is taken from the lyrics of a Carson McHone song - I cried all the colors of my eyes - and is a critical and artistic reponse over four continents to a number of incipient shambles.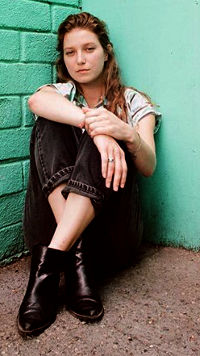 Carson McHone

"I'd rather be shovelling muck" is preferable to being kept locked in Buffalo with no key out of your home.

The totality of the Cobra Poems and Still Life videos is disturbing in relation to Carson McHone and has been noticed.

'Explanations' via her taken over Facebook page and managed Spotify profile are unconvincing.

*****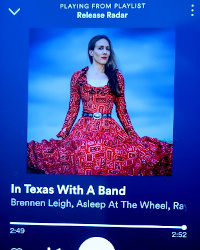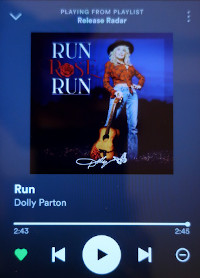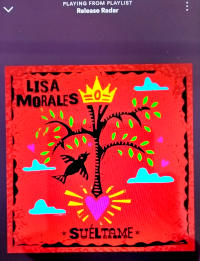 Left to her own devices Carson McHone's own sound is pretty good and her lyrics often classy.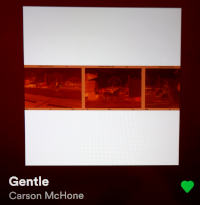 CARSON MCHONE

Reviewed by ANDRE BEAUMONT


Country music is not like organ music where you may consider yourself geographically limited to where you heard it live because your, most likely inexpensive, sound system will be incapable of reproducing the 32 Hz or even 16 Hz of the longest pipes let alone the ethereal nature of complex sound reflections in Gothic or Romanesque churches.

Organ music is not exactly transferable to a stadium either.

Good pedal steel guitar [1] you can listen to on anything.

I do not bother about what country music stations play or the specialist press writes as I encounter neither, though not agin either.

Streaming has altered everything. If the algorithm gets it to you only once you have heard it, and you can work out for yourself who an emerging artist is, and if you are listening to country music from Europe that is the best way.

Of those who have been in the country music space and have emerged in the past few years, I find Ashley Monroe and Aaron Lee Tasjan probably the most accomplished. I am not surprised though that, say, Jason Isbell [2] is a much bigger name. These days, he consistently sounds like country even without steel. Monroe's latest album is a little less country and Tasjan declines being called country though his early work could be said to have been an inspired development of it. Who wants to be pigeonholed if you have the talent to range wide?

So there is always space for someone to be real country as others vacate the territory.

Carson McHone fits the bill.

She writes about the trials of ordinary life like real country. She has the sound, the voice that is sufficient and copious pedal steel or fiddle in most of the 18 tracks that have arrived on Spotify so far.

For sure the early song structures might have been simple, the sound honed for small live venues, but the lyrics are witty and have the twists of someone who understands words, and the voice, lyrics and music are always going somewhere which is essential in country music.

The way her voice travels between notes is all her own.

Of the early singles you might listen to, Mr Caine and Pale Blues are a calling card. They present her sound and her themes, if you need the card scribbled in shorthand.

Then coming back to your door with her first album, Goodluck Man, definitely worth listening to are Maybe They're Just Really Good Friends, Dram Shop Girl and Ain't You Lucky (I Love Being Lonely), the first two of which were served up to me by Spotify without me knowing of her.

Of her two singles released in 2018, Sad is her best track to date and it has steel. The other, Don't You Think I Feel It Too, is her new Nashville sound, as opposed to her native Texas. It is more polished and all the McHone elements are there but I like it less. Sad I want to hear more than once because it is going somewhere within the song and also has a proper story.

It is early days and Nashville is a bigger musical culture. As Gentle With My Mind might suggest she is a thoughtful musician committed to her art and as such is bound to pick up a lot from Nashville and that will change her music.

Yet she should not forget that, with the exception that she has not proved she can sing other people's songs, she already has all the required elements to be a country singer.

'A jukebox plays all the wrong sounds' but they aren't hers.

[It turns out Don't You Think I Feel It Too is not her song. So she has proved she can sing other people's songs but Sad's lyrics are a lot better. She has not moved to Nashville, though she has spent time there, but perhaps she should, like Cam].


___________________________________________________________________________


4 December 2018

Without doubt Worldreviews has been the first publication in Britain to recognize fully the talent of Carson McHone [4]. Whatever the subject we are always a more influential critical source than meets the eye because that is the way we intend it.

So Carousel will return and we can say when.

It will be released in Britain and Europe on 25 January 2019. Carson McHone has signed for a record company called Loose Music.

She will tour in Britain at ten venues between 29 January - 10 February 2019 beginning in London and finishing in Aberdeen. (Where fellow Texan country singer and songwriter, Rodney Crowell, ended up if Glasgow Girl is anything to go by. Now that's what we need: country music songs about Britain. As it happens the well-made Scottish film, Wild Rose, is about a Glasgow girl who wants to become a country singer and goes to Nashville. What we need is the real thing coming in the other direction.)

___________________________________________________________________________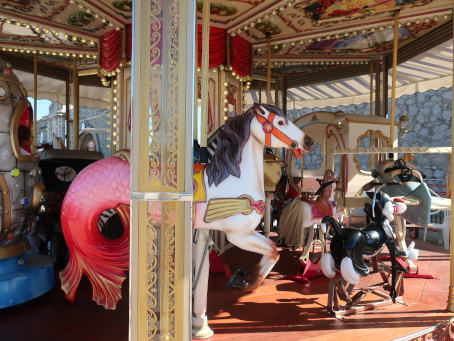 it's not a mermaid either but it's ....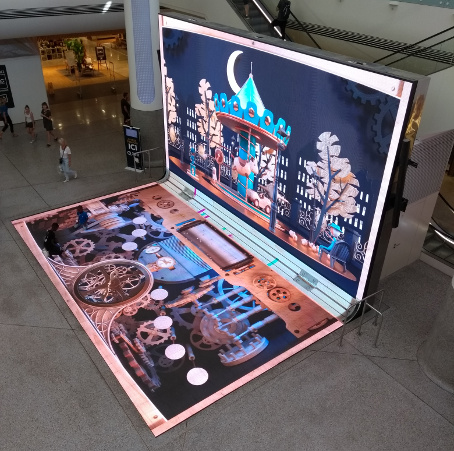 carousel on the big screen, spin me round

Country music is so much to do with the story. A Wings of Pegasus YouTube video nails why Bobbie Gentry is an interesting artist and in Carson McHone's self-released video, Drugs (Live at the White Horse Austin TX), you get just a hint of another emergent artist which is why I don't rule out the big screen. She is definitely better singing her own songs. She has even got the yodel WoP refers to when analysing Patsy Cline: [7]

If you listen to the way the voice moves, even squeaks, in Gentle, on Carousel, it is very emotionally expressive.

As the songwriting is at the heart of much that matters and a new album is in the works, a further tour with her own band will be the opportunity to give an expanded perspective of a very individual talent.


*****

Critics come up with all sorts of statements as to what a piece of art means and what were the influences and the artist is under no obligation to enlighten them; they add to the mystique of art.

I am fairly against reading lyrics as poetry. The sound of words is different from the sound of music.

I was, though, pondering where the carousel came from.

And in the shadow of this cityscape
It's easy to lose face
For a bad idea sure goes a long, long way
So like pennies to a wishing well
I'll ride this carousel
But the painted ponies never change their place

Well this virus sure is a bad idea and it is going a long, long way but perhaps City Cry did start as poetry.

Be that as it may. Though they never change their place they do come round again in time and when they do they are recognized for what they are and for having been there, and for musicians that is particularly so. Released for his 87th birthday outside Austin on 29 April 2020, Willie Nelson sings in Sing to Me, Willie:

Painted ponies, sopapillas
Sometimes the land is flat as a tortilla

In a distinguished line, she is a Texas songwriter.

*****

Now that we have a hiatus in music production it is time to re-record and re-issue City Cry. It races along but in proper country style so the more distinguished Texas veterans should give her a proper band.

It is always the same. You think a song is a little too personal to have wider appeal and then you realize she is a great lyrics writer. The lyrics have an allusive quality that appeals to the literary mind. The music lightens them and makes them playful. You then think that they are not so personal after all but observe the society and address wider issues. They can be all of these and that makes a rounded whole.

Or just listen, as you should with both poetry and music.


___________________________________________________________________________


4 October 2020

Wild Rose star Jessie Buckley has just won the Kerry International Festival Film Festival 2020 Maureen O'Hara award but Carson McHone is the better country singer, if no actress.

In Dram Shop Gal - Live on Other Voices 15 she sings the song in a higher register than usual and it tells us that her voice can still go places.

As the lyrics say

Good times they come
Are bound to go
And how long you've got 'em
You'll never know

and that has never been truer than in the coronavirus era when her Spanish tour and more was cut short.

Let us not worry too much that labels are on the back foot. We still look forward to a next album.

These high notes often disappear with time in female voices - how long you've got 'em you'll never know .... though perhaps you can foretell your end as a singer if you are a good songwriter, as Antje Duvekot did in Vertigo, surely the best of her songs.

Carson McHone is unquestionably a good songwriter and she still has the good times - her voice.

*****

Jessie Buckley will star as Sally Bowles in a stage version of Cabaret in London .... but listen to Tropical Nights and just, at times, you might think you are listening to Carson McHone.

People are talented at different things but you cannot be quite sure about 'on film'. She does appear on Charlie Mars' The Money (Official Video) .... and she has done a Greta Garbo though it is the voice with some new material that I am waiting for.

Bob Dylan was probably correct to sell his rights because when the artist is no longer promoting the back catalogue by activity the presence of the music tends to plummet - and that is true of current artists - and "it'll be alright when you've got the money".


___________________________________________________________________________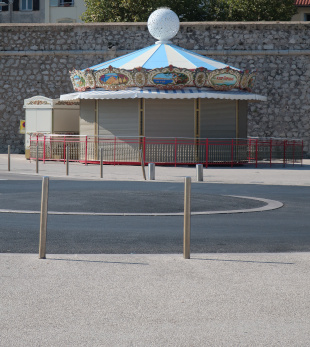 Carousels shuttered - but when they finally emerge into the light, exceptionally as a once or twice event in a lifetime, the painted ponies will have changed their place

Maybe they have if lyrics are poetry. The 'animals above our town' emerge from the coronavirus masked (' I cried all the colors of my eyes' ), as Carson McHone appears in two official videos and a song for the rather grim album, Cobra Poems. The cover photograph is by the same artist (so excluding her).

On 19 October 2021, on a new label, she issued a rock-country single, Hawks Don't Share, accompanied by a 'self-directed' official video (in which she did not appear, mistrust being no basis to initiate anything .... even for love) and artist's own collage cover art (since replaced by something else).

This starts an enigma; hawks have shared but she is not Sheryl Crow. Waylon Jennings could do rock star lifestyle whilst singing country. Emmylou Harris and Linda Ronstadt can do both rock and country. I do not think Carson McHone can.

This is not to say Hawk's Don't Share is a bad song. I like it and why not try an occasional rock song.

The track now finds itself on the album, Still Life, which is great lyrics writing, and has enticing instrumentation on one track, Sweet Magnolia, which is absent the wall of sound, which would be fine backing a rock musician, that makes parts of the album sound like being within the sequestered confines of an aviary. (Interpret the words of the title track, Still Life, literally and see its odd video.)

Carson McHone is always an artist by nature. I have her on course to become the best female country lyrics writer but she could do that to the accompaniment of a single acoustic instrument.

Unlike Dylan in folk and rock, other musicians will probably not sing her songs and unlike Townes Van Zandt she may not ever become the songwriter's songwriter because the songs are too personal but, like both, her songs have that strong inner charge.

__________________________________________________________________________


Only Lovers, first released as a single in February 2022, is her best song for two years. The voice is back; it is all there as it slithers and squeals between notes.

For the Goodluck Man album I described her voice as sufficient meaning its volume and quality were. It was a calling card for her as a lyrics writer, ahead of her contemporaries, and it is a pity that all of her early work is no longer available. (I would buy digital copies of all the old songs, not tampered with).

Carousel looks like having been in classic Carson McHone territory, well produced and with a good balance between voice and backing.

Somewhere along the line she acquired these lovely sounds between notes, in the movement, in the intakes of breath. Linda Ronstadt said something to the effect that Sia makes sounds that others do not and, true, that is why I follow her. Carson McHone makes sounds other country singers do not. She topped the Americana bill in her own right in west Suffolk.

Maybe it is my ear for organ music. Once the notes have bounced off multiple parts of a Gothic church and melded together they are no longer notes; they are something glorious. Mind you, you don't get Gothic in Texas.

In Only Lovers the backing is a tad loud for the voice if you compare it with Tanita Tikaram's I Might be Crying, also a piece of enigmatic songwriting, but her voice has more dynamic range.

Only Lovers has the sanest of the videos made for her too, in a figurative sense. Then have a look at the one for Spoil on the Vine.

Fingernail Moon has contemplative lyrics but ridiculous backing and orchestration has been added behind her voice and she is made to add nonsensical ooh-ing sounds at the end of the unnecessary concluding orchestration. Yet the lyrics explore real feelings and an assesment of her situation. The writing is firmly within the country and Americana genres but the backing is now would-be pop sounding. This is a permanent black mark for the production. Is this incompetence in terms of both musical understanding and appreciation of language?

What is now happening to Carson McHone across the board in 2022 is like someone taking early writings by Bertrand Russell and saying what this man is writing is not proper mathematics so we will rewrite it so that it is understandable to a bookkeeper, then we will have something to sell that I will take credit for.

She looked frightened and reduced to a bit part role on tour in Europe in photographs, certainly not issued by her, on her Facebook around 6 July 2022 (experience tells she is quite robust enough .... but her PR will be held personally liable as well should anything go amiss). We do not follow it as it has no feel of how she writes and praises nonentities.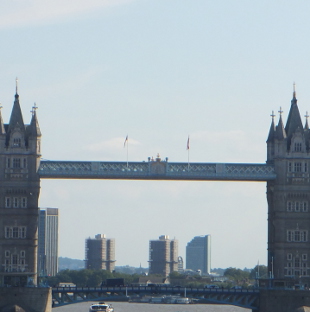 Tikaram's London?

*****

The instructor once told me
I could work on any line
I could tune and make a diesel sing
Just like Patsy Cline
Oh just like Patsy Cline

One reason Carson McHone went down well in west Suffolk before the coronavirus is there is an American airbase nearby. I once nearly bought a building in Newmarket off the girlfriend of an airbase man. Does anyone think that a pair of small fry trying to marginalise and humiliate Carson McHone and erase the record of her talent would go down so well in England?

Here, too, is the real record for posterity, not implausible social media guff no one reads and links no one follows. They have no permanence; they do not specialise in it.

Carson McHone is an American of Scottish descent. So in a way she is one of our own, too. She rides horses. She is not an actress but the real thing. Genuine Texan country or Americana as England (oops, Scotland) needs. She will fit in fine.

The others do not start on these scores.

We are only making clear she has alternatives.

Making money at music at this level is hard. The rules have changed.

Sure at times she may be unable to command the musical or organisational resources she needs on her own, or to have simultaneously an understanding label and PR with decency, but for someone to appropriate her musical creation and spin it as their own or make a dog's dinner of it, as with the SXSW video of Hawks Don't Share in her own city of Austin and more, is toxic.

Apart from being an assault on appreciative criticism that preceded, casting the artist as a bit part player to rubbish-sounding actor-musicians (this website cares a lot about what music sounds like) is not a way forward for anyone. Their talents lie elsewhere. They need to release Carson McHone from this nonsense to salvage anything for themselves.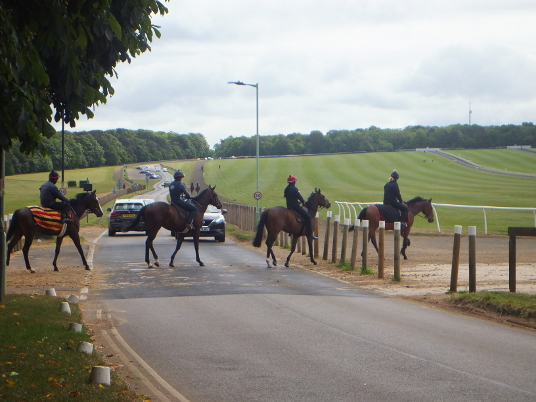 Lightweight rider needed round here - and the ponies will have changed their place




___________________________________________________________________________